News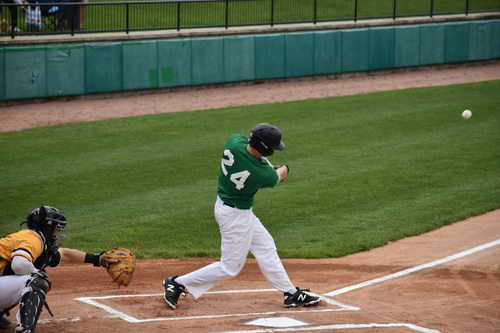 08/14/2021 9:14 AM
-
Joliet, Ill. – August 14, 2021 – The Generals faced elimination once already this week, and they now will have to win two in a row to steal the title.
The Joliet Generals (0-1) dropped Game One of the MCL Championship 13-6 to the Northwest Indiana Oilmen (1-0).
Michael Gould (Maryville / Naperville, Ill.) remained red-hot at the plate, adding another three hits on Friday. Gould is now 9-19 with one homer, two doubles, and seven runs-scored in the playoffs. Brennan Fisher (Quincy / Westchester, Ill.) went 2-5 with two hits and two RBIs. Bryce Vincent (St. Ambrose / Algonquin, Ill.) and Brandon Matias (Oakton / Glenview, Ill.) both added a base hit and an RBI each.
"We got off to a hot start tonight," manager Joe Silva said. "But the Oilmen did a better job with in-game adjustments. They are a good ball club and deserve all the credit."
The Generals now face elimination with another loss, and will have to win the remaining games in the championship-series to win the title.
"We got in an early hole against Crestwood [in round one], so I'm confident in our experience to be able to bounce back from tonight," Silva said. "It won't be an easy task, but our guys have been rebounding all summer."
What's Next
Game Two will take place Saturday night at Oil City Stadium in Whiting, Ind. First pitch is scheduled for 7:10 p.m., with tickets available at the gate.