News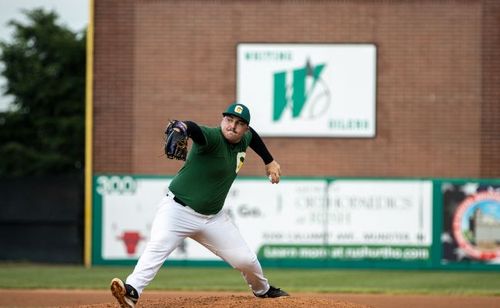 06/16/2022 10:30 PM
-
Chicago Heights, Ill. – June 16, 2022 – The Generals scored early and often throughout the game to roll the Panthers.
They were able to defeat Crestwood by a score of 13-7.
In recent games, Joliet has been getting runs at will early in the game. That didn't change today as they scored eight runs in the first three innings. The first two hitters in the lineup, Diego Munoz and Michael Gould combined for 8-10 with 4 RBIs.
"I think it's seeing the ball well, and hitting leadoff has been a really good spot for me," Munoz said. "Also I have been able to take quality at bats."
Although the offense was scorching today, the pitching also came to play as starter Jack Bell threw a season-high five innings allowing just four runs. However, when the Panthers' offense was heating up, the Generals brought in Evan Ryanwho pitched a masterful three innings of one-hit baseball.
"Evan is an awesome guy," Pitching Coach Adam O'Malley said. "He is able to throw a couple different pitches for strikes and he competes. It's fun to watch while he is out there and he gives us a jolt of energy when he pitches."
Even though the game looked to be secured, the Generals made sure to grab some insurance runs.
"I think the runs were really important, pitchers can struggle at times and we want to try to score as many runs as we can," Munoz said.
The Generals have a couple of days off before traveling to Legacy Fields on Sunday to take on the Lake County Corn Dogs. The first pitch is scheduled for 6 p.m. and the broadcast will be available on Facebook Live.