News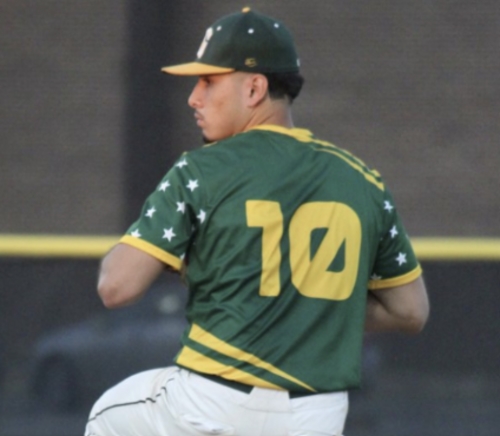 07/29/2023 10:19 PM
-
GRIFFITH, Ind. – With the playoffs out of reach, the Griffith Generals have a chance to act as an agent of chaos in the playoff race. Tonight, they split a doubleheader against the Northwest Indiana Oilmen, losing game one 8-2 but emerging victorious in a wild 2-1 ending in game two.
Reigning Northern League Pitcher of the Week Alex White got the start in game one, but got knocked around by the Oilmen. White gave up seven runs and eight hits in four innings of work. The Generals also struggled to produce runs offensively, only scoring on a Joey Carra single and a Ronnie Nowak sacrifice fly.
The new Griffith skipper, Connor Spear, credited Oilmen starter Silas Noe with his winning effort: "[Noe] was throwing really well; not many walks. We couldn't string hits together. We had really good pitching, but had a few hits [against us]. If you get behind in the count, guys will put balls in play." The Oilmen tallied 11 hits in game one.
Game two was an entertaining pitcher's duel, as Osvaldo Ballesteros put together another quality start for the Generals. He dealt six innings of one-run ball and left with the game tied at one. The final inning of play brought calamity that gave Ballesteros the win.
Jesse Rhoda came to the plate with one out in the bottom of the sixth. Rhoda has had his hitting struggles this season, but he fought off tough pitches from Argenis Bravo and worked a walk. Bryce Vorwald then drew his third walk of the game to put Rhoda in scoring position. Rhoda then made a break for third in an attempt to catch Bravo off guard - and he did. Bravo sailed the throw past third base, and Rhoda bolted down the line to score.
"Honestly, I was just trying to get on base," remarked Jesse after the game. "I was trying to be aggressive going to second, and that was a walk. Just tried getting to third, and [Bravo] made the error." The mistake put Griffith in front 2-1.
Rodney Lester was called on for the save out of the Generals bullpen. With runners on first and second with two outs, Graham Mastros hit a ball toward shortstop that he legged out for an infield single. Justin Egan was making a beeline toward the plate, so Dylan Mayer threw the ball to Aaron Orzech at home.
Upon an Egan slide into home plate, no call was made by home plate umpire Luigi Gurrero for several seconds. Orzech made the correct assumption that no tag had been applied and that Egan missed the plate, so he applied the tag to an idle Egan and got the out call. Irate Oilmen personnel and a jubilated Generals crowd vocally exclaimed mixed emotions, ending a chaotic night at Brian Jennings Field.
Connor Spear voiced his pleasure towards his lineup for their defensive effort, saying that "Pitchers did a great job. Hitting-wise, it's hard to get a rhythm on a staff day, but we won defensively. Big dubs! Woop woop!"
The stunning victory over the Oilmen makes the playoff picture more intriguing. The Southland Vikings are pushing to take the two seed from the Oilmen, and they still have an opportunity to do so with the aftermath from tonight.
The Generals will face the Vikings tomorrow at 4:10 p.m. at Brian Jennings Field.