Coaches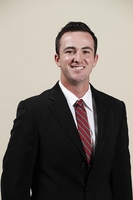 Joe Silva
Manager
Joe Silva was hired by the Joliet Generals as the team's manager beginning with the 2021 season.
Silva, who became the third manager in Generals history, currently serves as an assistant coach at Benedictine University. He joined the Benedictine staff in 2019 after beginning his coaching career as a graduate assistant at North Park.
"Above everything else, my love for the game is what made me want to become the manager of the Generals," Silva said. "I told myself when I was finished playing that I wanted to continue to be around the game as much as possible. I've had an excellent opportunity working at Benedictine, and I'm thrilled to have the opportunity to coach players from all over who play at a wide variety of schools."
During his playing days, Silva was an All-Star selection and Game MVP in the Futures Collegiate Summer Baseball League of New England. He also played in the Ohio Valley Summer Collegiate Baseball League (OVL) in Kentucky.
"I have fond memories of summer ball, meeting guys from all over the country," Silva said. "Those connections are still very strong today. You're with your teammates every single day for two or three months. Those bonds have stood the test of time. I love the routine of playing games every day during the summer."
An Arlington Heights, Ill. native, Silva thrived during his collegiate career from 2015-2018 at Concordia University Chicago, where he played one season under current Benedictine head coach Adam Smith. Silva was named to the D3Baseball.com All-Decade Team for the 2010s and is the program's all-time leader in at-bats (731), doubles (84), steals (84), single-season hits (88, second nationally in Division III in 2018) and single-season runs (64). He finished his career with 250 hits, just three shy of Concordia Chicago's program record.
A two-time conference Player of the Year and three-time all-conference selection, Silva was also a first team all-region choice. He hit .381 with 64 runs scored, 16 doubles, 44 RBIs and 24 stolen bases during his senior campaign. Silva made two Division III World Series appearances and started every NCAA Tournament game for Concordia Chicago.
"As a coach, I emphasize the importance of playing with intensity and effort day in and day out," Silva said. "You have to control what you can control. I'm big on hustle and body language. At the end of the day, I want to see players give it their all and have fun playing the game."
Silva's coaching influences include the aforementioned Adam Smith, current Mary Hardin-Baylor head coach Mike Stawski, current Concordia Chicago head coach Kolin Conner and North Park head coach Luke Johnson. He also credits his parents for their constant support throughout his endeavors in the game of baseball.
"Adam is my current boss at Benedictine and I'm fortunate to get to work with him here after he recruited me and I played for him for a year at Concordia," Silva said. "Mike taught me many valuable lessons about life and baseball when he was the head coach at Concordia. Kolin was a big influence on my mindset and was the first one who told me I should consider being a college baseball coach when my playing career was done. Luke gave me my first chance coaching at the collegiate level. I'm grateful to have learned from all four of them."
Now, Generals players will have the chance to learn from Silva when the MCL season gets underway.
"The biggest thing I'm looking for is hard-working athletes who love the game of baseball and will give it their all day in and day out," Silva said. "In the summer, it's important to have fun with the game and be loose. I'm looking for blue-collar players who will show up and play hard for all nine innings. I'm excited to be a part of the MCL this summer and can't wait to get started."