News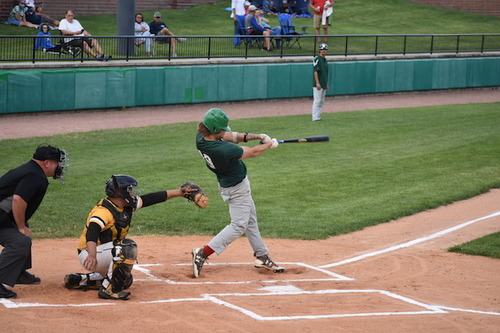 08/12/2020 9:16 PM
-
Hammond, Ind. — August 12, 2020 — With the team leader in innings pitched on the mound, the Joliet Generals held the Southland Vikings to two runs en route to a 4-2 victory Wednesday night.
Starter Nick Hamilton (Carthage / Munster, Ind.) tossed five innings of one-run baseball, striking out seven batters to earn his second victory of the season.
"(Hamilton) did a great job," manager Matt Vitulli said. "Every start he has had for us has been a quality one in my opinion. He did a fantastic job today."
Shortstop Tommy Benson (Wabash Valley CC / Crown Point, Ind.) led the way at the plate for Joliet (7-24), driving in two runs and reaching base three times in four plate appearances. Catcher Bryan Fox (Roosevelt / Homer Glen, Ill.) added two hits of his own and scored a run.
"It's about time we finally find some holes," Vitulli said. "(Our hits) weren't necessarily hard hit or hit with authority, but they got the job done."
The win completes Joliet's best five-game stretch of the season with the team winning three of its last five.
"Everything is really coming in full swing," Vitulli said. "Its great to see, but at the same time, its kind of bad to see too because this is what could have been earlier on. Maybe we could have caught our stride a bit earlier and maybe it is a different story at the end of the season, but I'm glad to see we are playing good baseball."
Southland starter Danniel Barrios (St. Xavier/Peotone, Ill.)received the loss, Joliet's Nick Scroppo (South Suburban CC / Peotone, Ill.) earned the save in two relief innings.
The Joliet Generals will head to Andrean High School for a matchup with the Crestwood Panthers at 5 p.m. on Thursday night. Jon Zaghloul and Alex Coil will have the call on the Crestwood Panthers Broadcasting Network on the Crestwood Panthers Facebook page.