News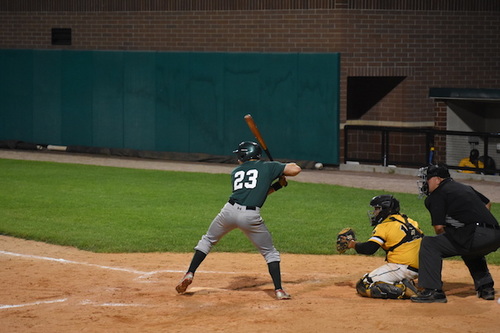 08/18/2020 10:33 AM
-
Joliet, Ill. — August 18, 2020 — Joliet Generals outfielder Ben Jung (Wisconsin Oshkosh / Downers Grove, Ill.) received league-wide recognition for his tremendous 2020 season finding his name on the 2020 All-MCL team, the league announced Tuesday.
Jung was a key cog in the Generals lineup all season long, leading the team in batting average (.316) among qualified hitters. The track star used his speed to also lead Joliet in steals with 11. Jung was also one of the better run producers on the team, scoring 15 times and driving in eight more.
Jung joins Nick Anderson (NWI Oilmen) and Ray Hilbrich (Crestwood Panthers) in the all-MCL outfield. Hilbrich also eared the MCL MVP award.
2020 MCL Major Awards
MVP – Ray Hilbrich, Crestwood Panthers
Pitcher of the Year – Jordan Smevoll, DuPage County Hounds
Manager of the Year – Isaac Valdez, Crestwood Panthers
2020 MCL All-League Team
P - Seth Masters, DuPage County Hounds
P - Jordan Smevoll, DuPage County Hounds
P - Ryan Louch, DuPage County Hounds
P - Kyle Iwinski, NWI Oilmen
P - Dylan White, Crestwood Panthers
OF - Nick Anderson, NWI Oilmen (unanimous)
OF - Ray Hilbrich, Crestwood Panthers (unanimous)
OF - Ben Jung, Joliet Generals
C - Angelo Cantelo, NWI Oilmen
1B - Patrick Doran, MCL Minutemen
2B - Dylan Robertson, Southland Vikings (unanimous)
SS - Tyler Nelson, NWI Oilmen
3B - Ryan Howe, MCL Minutemen