News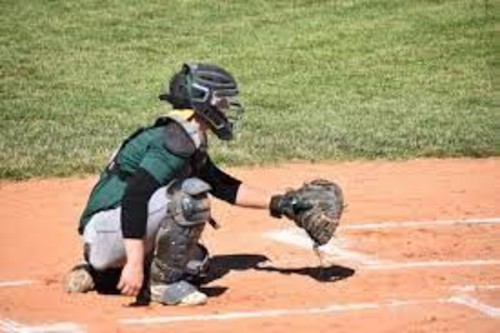 05/25/2021 5:07 PM
-
Joliet, Ill. – May, 24, 2021 – The Generals have announced their roster additions at the catcher and infielder positions, including strong representation from the NJCAA Great Lakes District runner-up Oakton Community College. Ryan Smith (Rockford / Michigan City, Ind.), Charlie Gannon (MSOE / DeKalb, Ill.), Ryne Wiederer (St. Xavier / Hoffman Estates, Ill.), Brennan Fisher (Quincy / Westchester, Ill.), Matt Santarelli (Western Illinois / Lockport, Ill.) Nate Gehrke (Lake Land / Joliet, Ill.), Andrew Smart (Oakton / Evanston, Ill.), Christian Seegers (Oakton / Schaumburg, Ill) and Alex Rakas (Oakton / Oswego, Ill.) will take the field as Generals in 2021.
Smith is one of three catchers on the 2021 Generals roster. He shined in his first season as a junior at Rockford University after transferring from Culver-Stockton College in Missouri. He is slashing .378/.462/.622 with one home run as a Regent. At Michigan City High School, Smith won All-Area, All-Region, and region-MVP awards.
Gannon, another catcher, is a freshman at MSOE. He hit one home run and drove in 13 in his first collegiate season. Gannon was one of multiple Generals to come from the Illinois Indians travel organization in high school.
Wiederer started his collegiate career at Oakton Community College, but has played his last three seasons at St. Xavier. He is the last of three catchers on the Generals 2021 roster.
Fisher was a standout infielder/outfielder at Walther Christian Academy at the prep level. He had a career varsity batting average of .428, and hit safely 80 times in just 74 games. Seven of those were home runs. Fisher is a freshman, and plays college ball at St. Xavier.
Santarelli signed to play at Western Illinois, and is finishing his senior season at Lockport Township High School. He is currently hitting .354 with two home runs and 15 RBI. He also leads the Porter squad with 15 stolen bases.
Gehrke was a .302 hitter with four home runs in his freshman year at Lake Land JC. Gehrke, a Joliet native, was a Perfect Game BCS National Championship All-Tournament hitter 2018. He graduated from Joliet Catholic Academy in 2020.
Smart, another Oakton product, is a freshman corner-infielder from Loyola Academy. His older brother, Thomas, is a standout player at UIC.
Seegers was the NJCAA Division III Region IV Player of the Year in 2021 at Oakton, also taking first-team All-Region recognition. He is primarily a shortstop, and played his travel ball in high school for Pirates Baseball.
Rakas was Seegers's middle-infield counterpart at Oakton, manning second base. Another former Illinois Indians alum, Rakas just finished his freshman season. He graduated from Aurora Central Catholic in 2019.
Additional infielders and position players will be announced shortly.