News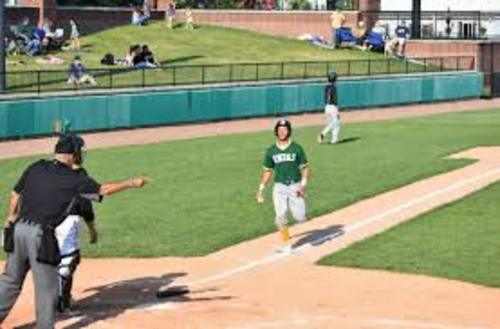 05/27/2021 7:20 PM
-
Joliet, Ill – May 27, 2021 – The new-look Joliet Generals will begin their season with a home game on Friday against the Southland Vikings at Benedictine University in Lisle, Ill.
Joe Silva will start his first year as manager for the Generals, and he is joined by pitching coach Adam O'Malley, who is also serving in his first year with the team. Silva and O'Malley's relationship spans many years as competitors, and goes as far back as youth travel ball.
"I've scouted, I've seen most of these kids play," O'Malley said. "I've talked to their coaches...they are high character (players), they have work ethic. I think this is going to be a group that really meshes well together."
The Generals fielded 32 players for the 2021 season, including four returning Generals. Nick Hamilton (Carthage / Munster, Ind.), Andrew Hancock (Central Missouri / New Lenox, Ill.) and Jack Enright (Loras / Chicago, Ill.) all will return from last year's 8-24 Generals team. Daniel Fierro (Oakton / Braidwood, Ill.) rejoins the team after playing for the Generals in 2019.
The 2021 roster has strong ties to Rockford University (four players) and Oakton Community College (five players). Silva also brings in two players from his alma mater Concordia-Chicago. Almost all players are freshmen or redshirt freshmen, with a handful of sophomores and juniors, and no seniors. O'Malley also has relationships with a few players through the Illinois Indians travel organization.
Silva says that if the Generals' players learn just one new thing from him and O'Malley, they will have a successful season.
"My motto is (to get) 1 percent better every day," Silva said. "Don't compare yourself to others. Compare yourself to who you were yesterday, and what you need to do to improve."
The Generals will split home games between Benedictine University in Lisle, Ill., and Lee Pfund Stadium at Legion Field in Wheaton, Ill. They will play five games opening weekend, including double-headers against the Northwest Indiana Oilmen snd Crestwood Panthers on Saturday and Sunday, respectively. First pitch against the Vikings will be Friday at 7:05 p.m. at Benedictine. Kevin Redfern and Jack Theil will be on the call on Joliet Generals Facebook Live.