News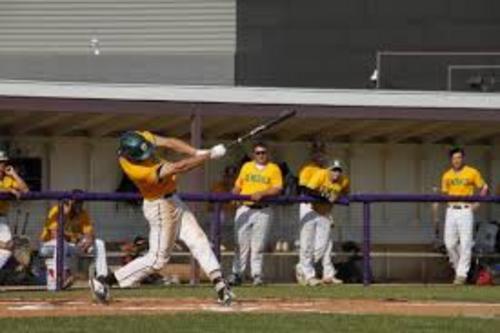 06/07/2021 9:06 PM
-
Joliet, Ill. – June 7, 2021 – Twice this season, Generals' pitchers have found themselves tasked with recording one final out with a tying run on second base. Both times, Joliet's pitching and defense have stood up to the task.
It was a crisp and efficient outing for the Joliet Generals (4-2) in their 3-2 victory over the Southland Vikings (2-4) to get back into the win-column on Tuesday at Dowling Park in Hammond, Ind.
The infielders for the Generals provided the punch offensively, each with multiple hits, and recording all three RBI's. Bryce Vincent (Concordia-Chicago / Algonquin, Ill.) homered in his first at-bat starting at first base for Joliet. Vincent also recorded an RBI single. Shortstop Nate Gehrke (Lake Land / Joliet, Ill.) continued his impressive start at the plate, adding two more singles for his team-high seventh hit of the season. Ryan Kiolbassa (Lake Land / Hoffman Estates, Ill.) broke out in the batter's box with two singles, an RBI, and a run.
"They go up there and they swing it," manager Joe Silva said. "It was good to see them get back to their approach...It's great to see the top of our order getting there."
Michael Gould (Maryville / Naperville, Ill.) singled in his third game in a row, and Charlie Gannon (MSOE / DeKalb, Ill.) also scored a run.
In the field, Joliet recorded their second straight errorless game.
The Generals' newest acquisition Nick Vollmert (St. Ambrose / Crystal Lake, Ill.) pitched phenomenally in his first start. Vollmert suffered only one run on five hits, striking out four. He was extremely efficient, throwing 66 pitches in five innings.
"[Vollmert's] going to have a good amount of innings with us here," Silva said. "He showcased his stuff today, kept his stuff in the zone, and let the defense make plays."
Vernon McKinley (Rockford / Streator, Ill.) recorded the hold in one inning of work on the mound. Noah Jordan (Elmhurst / Bismarck, Ill.) picked up his first save of the year, improving his scoreless-inning streak to four.
What's Next
The Generals travel to Oil City Stadium on Wednesday to take on the Northwest Indiana Oilmen (2-1) at 7:10 p.m.