News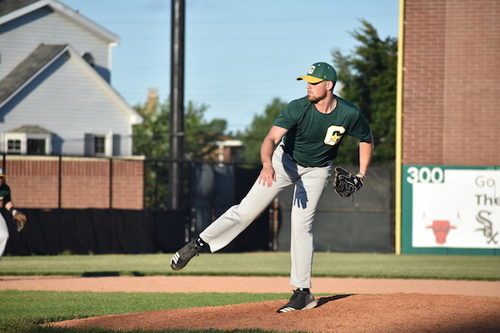 06/10/2021 9:00 PM
-
Joliet, Ill. – June 10, 2021 – Following an offensive eruption in their win over the Oilmen, the Joliet Generals' offense was dormant less than 24 hours later.
The Generals (5-3) lost a 9-0 to the Southland Vikings (4-5) on Thursday evening at Dowling Park in Hammond, Ind.
Matt Dinkel (Lake Land / Bolingbrook, Ill.) started on the bump for Joliet, matching his first start with a strong three innings of work. He struck out four and gave up just one earned run on one hit. The Generals pitchers struggled throwing strikes, walking or hitting a season-high ten Vikings.
The Generals' bats were neutralized by a strong pitching performance from Vikings' starter Jacob Paymaster, who went the distance and held Joliet to just three hits.
"Sometimes you have to tip your cap to a guy who's shoving out there," manager Joe Silva said. "My message today was a follow up from yesterday's game which was, 'Hey, in our 9-7 win last night, we still left 13 guys on base.' Today was a little bit lower...but [it is] about capitalizing on some of those opportunities."
Jack Enright (Loras / Chicago, Ill.) provided two of the team's three hits on Thursday.
"Our work is cut out for us," Silva said. "It'll be a pivotal game on Saturday [against Crestwood], but the guys are off tomorrow, so I trust they are going to rest and recover."
What's Next
The Generals head to Irving Park in Hammond, Ind. to face off against the Crestwood Panthers for a 1:05 p.m. matinee matchup on Saturday.