News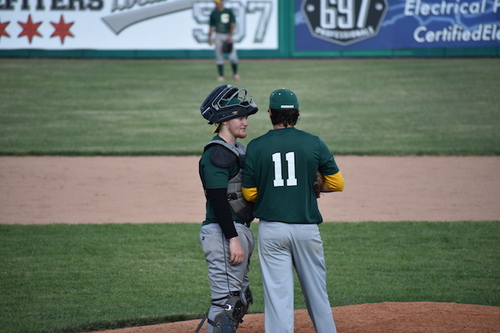 06/12/2021 4:44 PM
-
Joliet, Ill. – June 12, 2021 – Just when the Generals were at their hottest on Saturday, the rain rolled in to cool off their fire.
Saturday's matchup between the Joliet Generals (5-3) and the Crestwood Panthers (7-5) was suspended going into the fifth inning due to lightning. The game will resume on June 26th at Irving Park before a previously-scheduled game between the two teams.
Cooper Avery (Nova Southeastern / Naperville, Ill.) pitched a gem, allowing no runs on just one hit and one walk. He struck out an impressive nine Panthers' hitters in his four innings of work.
Michael Gould (Maryville / Naperville, Ill.) and Brennan Fisher (Quincy / Westchester, Ill.) each collected two hits and an RBI for the Generals. In the field, Brandon Matias (Oakton / Glenview, Ill.) made a spectacular diving play in left field in his Generals debut.
What's Next?
The Generals have the weekend off before heading to Dowling Park on Wednesday for a 5:05 p.m. start against the Southland Vikings.