News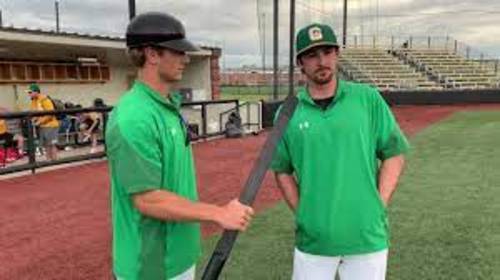 06/18/2021 9:04 PM
-
Joliet, Ill. – June 18, 2021 – Three innings into Friday's game, it looked like the first team to manufacture a run would be the winner. In reality, the Generals just needed a few innings to settle in before bringing the thunder.
The storm came by way of a 13-0 victory for the Joliet Generals (8-3) over the MCL Minutemen (3-9) on Friday at Riverside Park in Hammond, Ind.
It was a tall task for Nick Vollmert (St. Ambrose / Crystal Lake, Ill.) to improve off his first start in which he allowed just one run in five innings pitched, and earned the win against the Southland Vikings. However, Vollmert's performance Friday blew his debut out of the water. Vollmert held the Minutemen to just one hit, striking out nine batters and walking none in his six-inning, scoreless outing.
"I had the offspeed working, getting ahead early," Vollmert said. "Just pounded the zone, missing barrels all day long. I let a couple changeups slip but you gotta let them have a couple."
The Generals' bats stayed awake all week, snowballing solid outings into their best offensive performance of the year with a season-high 16 hits in only eight innings of play.
Brennan Fisher (Quincy / Westchester, Ill.) led the team with five hits, the most a General has hit for in a game this year. Fisher also drove in two runs in his 5-for-6 performance. Jack Enright (Loras / Chicago, Ill.) doubled twice in his 3-for-5 outing, scoring three times. Enright is hitting .500 in four games this year. Ryan Smith (Rockford / Michigan City, Ind.) was the last General with multiple hits, singling and scoring twice. Smith also threw out a runner from behind home plate attempting to steal second.
Matt Santarelli (Western Illinois / Lockport, Ill.) recorded his first career hit as a General, hustling out a double in the seventh inning.
"Our guys are making the correct adjustments," manager Joe Silva said. "We started attacking earlier in the count as the game went on. That's what the game is all about."
What's Next?
The Generals have the rest of the weekend off before hosting the Southland Vikings on Monday for a 7:05 start at Lee Pfund Field in Carol Stream, Ill.