News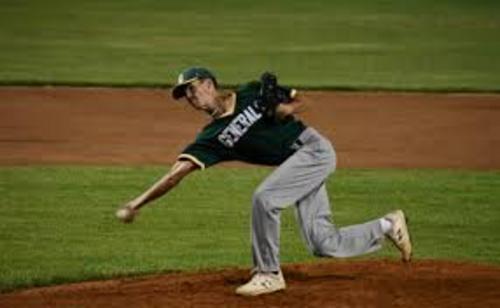 07/01/2021 9:20 PM
-
Joliet, Ill. – July 1, 2021 – For the second time in a week, the Generals have put up six runs before the third inning. Unlike Sunday, Joliet protected their lead and never trailed once on Thursday.
The Joliet Generals (10-5) are back in the win column after defeating the Southland Vikings (7-13) 7-4 on Thursday night at Dowling Park in Hammond, Ind.
"It got the sour taste out of our mouths from Sunday and Monday," manager Joe Silva said. "It was good to see us hold on to a lead, which you gotta attribute to the pitching."
Unsurprisingly, the offense exploded early. All seven runs were scored in the first three innings, with three in the first two frames an additional insurance run in the third. Ryan Kiolbassa (Lake Land / Hoffman Estates, Ill.) collected his sixth multi-hit game of the season, going 3-for-4 with a double and two-runs scored. Brandon Matias (Oakton / Glenview, Ill.) also went 3-for-5 and added three RBI singles and a walk. Matias drove in a run off lefty Jacob Paymaster of Southland, who was otherwise dominant on Thursday in relief.
"Ryan Kiolbassa really sets the tone at the top of the lineup, I've got nothing but good words for him," Silva said. "Brandon Matias is a guy...who looked really comfortable from day one. The results weren't there, but he had a lot of quality at-bats and hard hit balls...It's been good to see him get the results he deserves."
Matt Dinkel (Lake Land / Bolingbrook, Ill.) started in another solid three-inning performance. Dinkel, who struck out five Vikings in three innings of relief last appearance, sat down another five on Thursday, allowing just two runs on two hits. Drake Berman (Benedictine / Wauconda, Ill.) and Christian Jacob (Concordia-Chicago / Scottsdale, Ariz.) ate up the middle innings of relief, with Noah Jordan (Elmhurst / Bismarck, Ill.) recording his third save in three attempts this year.
What's Next
The Generals head back to Dowling Park on Friday to battle the MCL Minutemen at 5:05 p.m.