News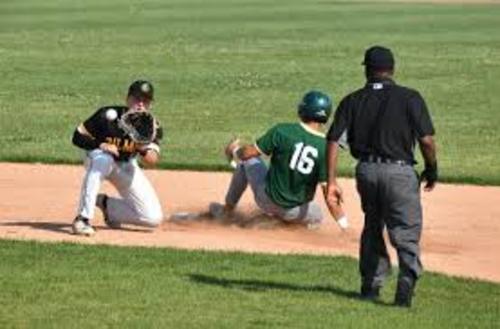 07/06/2021 12:00 AM
-
Joliet, Ill. – July 5, 2021 – There was little doubt the Generals would cough up their 9-0 lead over Crestwood when it was announced it would be resumed at a later date following a rain out. Fast forward to Monday, and the Generals were able to take care of business in a 13-4 victory..
However, the Joliet Generals (11-7) could not complete the sweep over the Crestwood Panthers (11-9), and dropped the second game 6-2 at Lee Pfund Field in Carol Stream, Ill.
Game One
Cooper Avery (Valparaiso / Naperville, Ill.) was back on the mound to complete his dominant start to the suspended game. Avery finished with 10 strikeouts to just one walk, and suffered just three earned runs in six innings of work. All three of the earned runs came in Monday's half of the contest.
Brennan Fisher (Quincy / Westchester, Ill.) and Michael Gould (Maryville / Naperville, Ill.) each collected two hits, with Fisher scoring three times. Christian Seegers (Oakton / Schaumburg, Ill.) reached base three times on three walks, and drove in a pair of runs.
Game Two
The second half of Monday's doubleheader had the makings of a great one throughout the game. Jack Bell (Western Illinois / Minooka, Ill.) rolled nicely through five innings of work, striking out six and allowing three runs. Three of his five completed frames ended in 1-2-3 innings.
Fisher collected the biggest hit of the game with an RBI double. He leads all Generals in batting average (min. 10 games played) at .367. Matt Santarelli (Western Illinois / Lockport, Ill.) drove in a run on a single as well.
The Joliet defense was able to throw out two runners at home with less than two outs in the second game, and also were error-free.
"When you look around defensively, infield and outfield, there aren't too many flaws," manager Joe Silva said. "It gives the guy on the mound a lot of confidence knowing [they are] going to make the plays."
What's Next
The Generals head to Oil City Stadium to take on the NWI Oilmen (11-5) Thursday night at 7:10 p.m. Tickets will be sold at the gate.