News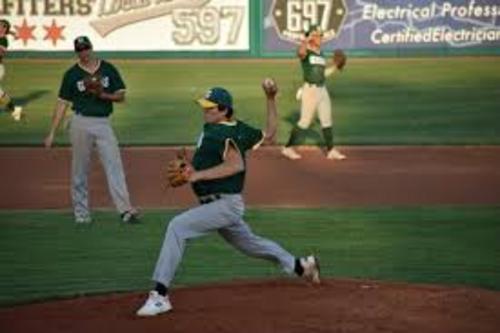 07/08/2021 10:57 PM
-
Joliet, Ill. – July 8, 2021 – Within the first few pitches of Thursday's game, it was clear the Oilmen and Generals would carry over the fireworks from their first matchup into game two.
Unlike their first clash last month, the Joliet Generals (11-8) lost the sequel to the NWI Oilmen (13-5) in a 7-4 battle at Oil City Stadium in Whiting, Ind.
Brennan Fisher (Quincy / Westchester, Ill.) extended his hitting streak to 10 games by ripping a two-run homer in the first inning, just nine pitches into the game. This was Fisher's first homer of the year, and he now holds a .377 batting average with 13 RBI and 18 runs scored. He also singled in Thursday's contest.
"We love [Fisher] because he's a guy who's always going to put the ball in play and drive in runs," manager Joe Silva said. "He's a very smart base runner on top of that. He had a very good [batting practice] showing today, so I had the feeling he was going to come out and swing it."
Jimmy Cisneros (Harper / Buffalo Grove, Ill.) added two hits for Joliet as well.
Matt Dinkel (Lake Land / Bolingbrook, Ill.) struck out six in a season-high four innings of work, allowing three earned runs. Nick Vollmert (St. Ambrose / Crystal Lake, Ill.) struck out five Oilmen and walked none, allowing just one run in three innings of relief. Christian Jacob (Concordia-Chicago / Scottsdale, Ariz) threw one inning of scoreless relief.
"We can swing with the best of them as you saw [tonight]," Silva said. "It's just about limiting the freebies on the mound and in the field."
What's Next
The Generals travel to Gouwens Park in South Holland, Ill. on Friday to face the Chicago American Giants (10-8). First pitch is scheduled for 7:05 p.m.