News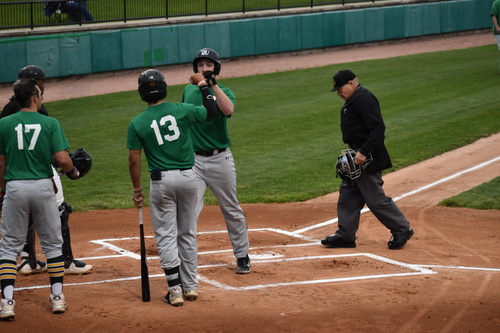 07/09/2021 10:53 PM
-
Joliet, Ill. – July 8, 2021 – When the first six batters reached safely for the Generals, it was fairly clear Joliet would be in the driver's seat on Friday.
Joliet (12-8) handily defeated the Chicago American Giants (10-9) 16-4 at Gouwens Park in South Holland, Ill. on Friday night.
Cooper Avery (Valparaiso / Naperville, Ill.) matched his season-high in innings-pitched with a strong six frames of work. Avery earned his second win of the season, allowing four runs on six hits with four strikeouts. He also threw 16 first pitch strikes, along with nine swings-and-misses.
Jacob Ferguson (Trinity International / Oswego, Ill.) added another scoreless inning of relief to his resume.
Eight out of the 10 Generals' batters to record an at-bat on Friday reached base via hit, with all 10 reaching at least once. Bryce Vincent (Concordia-Chicago / Algonquin, Ill.) added three more hits and three RBIs. He is hitting .472 through his first nine games in the MCL, which is the highest in the league (eight-game minimum). Christian Jacob (Concordia-Chicago / Scottsdale, Ariz.) and Andrew DeMatteo (Ripon / Orland Park, Ill.) also added three RBIs.
Brennan Fisher (Quincy / Westchester, Ill.) went 2-for-5 with an RBI, while also extending his hitting-streak to 11 games. Andrew Smart (Oakton / Evanston, Ill.) and Charlie Gannon (MSOE / DeKalb, Ill.) both drove in a pair on a single.
"It's hard to play more perfect than that," manager Joe Silva said. "I was very pleased with how our guys were locked in and focused from pitch one. The crooked number early helped us with the ability to stay on them in later innings."
What's Next
The Generals travel to Lansing Sports Complex on Sunday afternoon for a 1 p.m. first pitch against the Crestwood Panthers (12-10).