News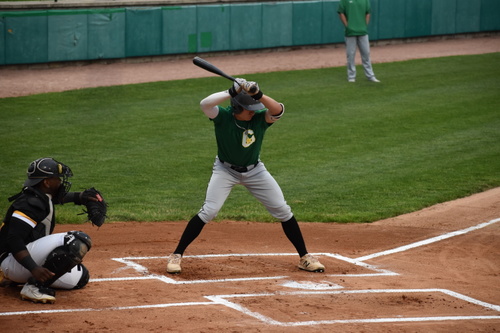 07/12/2021 10:48 PM
-
Joliet, Ill. – July 12, 2021 – For the second start in a row, Jack Bell (Western Illinois / Minooka, Ill.) impressed on the mound, but was handed a loss due to a lack of run support.
The Joliet Generals (12-9) dropped their Monday matchup 10-1 to the Chicago American Giants (12-9) at Lee Pfund Field in Carol Stream, Ill.
Bell matched his season-highs in innings and strikeouts, with six and nine, respectively. He also walked none, while surrendering just two runs on four hits. Bell now leads the league in innings-pitched (33), and holds a 2.73 ERA with a 0.85 WHIP.
Brennan Fisher (Quincy / Westchester, Ill.) extended his hitting-streak to 12 games with a late-inning single. Ryan Kiolbassa (Lake Land / Hoffman Estates, Ill.) collected his seventh multi-hit game of the season with a pair of singles on the first two pitches he saw on Monday night.
Jack Enright (Loras / Chicago, Ill.) also added a pair of singles in the loss. Enright holds a .478 average with an OPS of 1.267 in nine games for Joliet this season. Both Bell and Enright are returning Generals for the 2021 season, and have impressed throughout.
Joliet had eight hits on Monday, but only produced one run. Chicago plated 10 runs on nine hits.
"I thought offensively, we squandered some opportunities," manager Joe Silva said. "Especially with bases loaded and nobody out, we got to get something done. I think it starts early in the game, and adjusting later on."
What's Next
The Generals host the MCL Minutemen (5-14) on Wednesday at Benedictine University in Lisle, Ill. First pitch is scheduled for 7:05 p.m.