News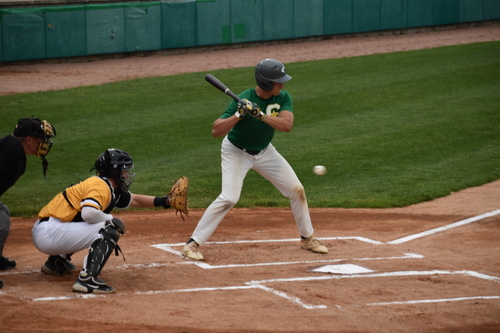 07/22/2021 9:11 AM
-
oliet, Ill. – July 22, 2021 – When it comes to blowout games, the Generals tend to be on the positive side when they limit free bases. In Wednesday's loss, Joliet was responsible for 10 free bases (walks, errors, hit-by-pitch).
The Generals (14-10) dropped the first game of the home-stretch 10-4 to the MCL Minutemen (6-17) at Benedictine University in Lisle, Ill.
Christian Jacob (Concordia-Chicago / Scottsdale, Ariz.) toed the rubber for his first start of the season. Jacob struck out three, allowing two earned runs in four innings of work. Noah Jordan (Elmhurst / Bismarck, Ill.) did not allow an earned run in one inning of relief.
Andrew DeMatteo (Ripon / Orland Park, Ill.) recorded a single and an RBI, and has hit safely in his last three games. Jack Enright (Loras / Chicago, Ill.) added an RBI single as well, and is now 12-26 (.462) at the plate this year.
"Baseball is a game where you gotta have a short memory," manager Joe Silva said. "You can't get too high, can't get too low. Our guys will come back fired up, ready to get after Crestwood tomorrow."
What's Next
The Generals head to Riverside Park in Hammond, Ind. on Thursday to take on the Crestwood Panthers (14-14). First pitch is scheduled for 5:05 p.m.