News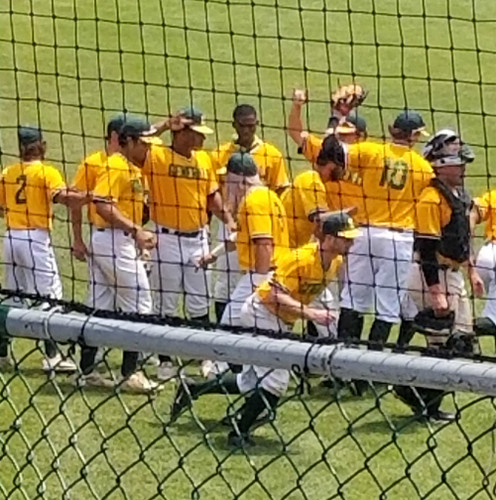 06/16/2018 4:08 PM
-
-By Sam Oppenheim
It was a hot day in the suburbs of Chicago, but the Joliet Generals bats were cold. The Southland Vikings defeated the Generals 1-0, with Vikings pitcher Chase Pearce throwing a complete game shutout.
"We had our opportunities with runners on but did not get timely hits," said Joliet manager Hernandez.
The Generals had their fair share of chances including a bases loaded situation in the 7th. With two outs, Joliet's Jeremiah Lebron struck out swinging.
"Offensively, our guys were anxious and were looking fastball all the way," said Hernandez. "We can hit fastballs a mile, but we need to look breaking ball more."
The lone run of the game in the second inning after an unfortunate play. After a leadoff walk and a stolen base by Matt Colomes, the Vikings Jon Jungr lined one right at Generals third baseman Ranko Stevanovic. Stevanovic caught it, but overthrew Josh Nowak who was covering second trying to double up the runner. The next batter, Frank Napleton, hit a sacrifice fly to right field to score Colomes from third.
That one run was all the support that Chase Pearce needed, as he went the distance on 120 pitches. After Pearce's shutout, Joliet has been now held scoreless in three games this season.
Generals starting pitcher Ryan Czajowski had a strong performance in his own right, going seven innings strong giving up one unearned run after the Stevanovic error.
"My fastball was working well today and I was able to locate it where I wanted to," said Czajowski.
With the loss, Joliet falls to 6-8 after losing three straight, but will look to bounce back tomorrow against Bloomington. The Generals take on Bobcats on Father's Day beginning at 1pm at Wayne King Field. The game will also be broadcasted on the Joliet Generals YouTube Channel.