News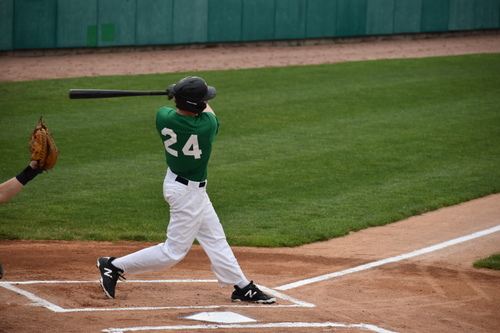 07/24/2021 11:32 AM
-
Joliet, Ill. – July 24, 2021 – For the second time this season, the Generals took care of business early for a blowout win over the Chicago American Giants.
The Joliet Generals (16-10) defeated the American Giants (13-14) 13-3 on Friday night at Benedictine University in Lisle, Ill.
Cooper Avery (Valparaiso / Naperville, Ill.) started his fourth game of the year against the American Giants, and was brilliant as usual. Avery picked up the win, throwing six innings and allowing three runs. He struck out seven, and threw just 79 pitches while matching his season-high in innings-pitched.
"Cooper Avery was dominant tonight," manager Joe Silva said. "Additional innings from our starters go a long way down the stretch."
Brandon Matias (Oakton / Glenview, Ill.) led all Generals hitters, going 2-for-3 with a double, four RBIs, and two runs scored. Michael Gould (Maryville / Naperville, Ill.) and Ryan Kiolbassa (Lake Land / Hoffman Estates, Ill.) each added a base hit and two RBIs as well. Nate Gehrke (Lake Land / Joliet, Ill.) doubled and scored twice.
'It was a great game from all of our guys tonight," Silva said. "We gotta take it one game at a time. The guys are going to take Saturday off to rest and recover, and then we got two against the Oilmen on Sunday."
What's Next
The Generals will host the NWI Oilmen on Sunday at Benedictine for a doubleheader. Game one is scheduled for 3:05 p.m.