News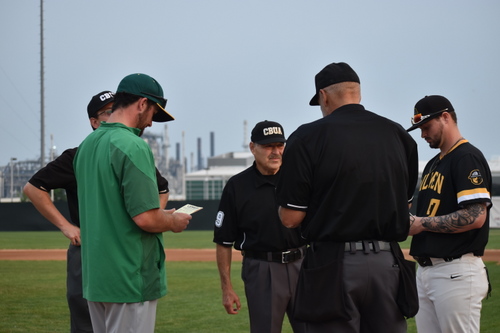 07/25/2021 9:57 PM
-
Joliet, Ill. – July 25, 2021 – Sunday was Joliet's chance to make the run for first place interesting heading into the last two weeks of the season. After the doubleheader, the road to the regular-season crown looks a lot tougher.
The Joliet Generals (16-12) dropped both games on Sunday to the Northwest Indiana Oilmen (20-7), the first 15-8 in extras, and the second 7-2.
Game One
Jack Bell (Western Illinois / Minooka, Ill.) set himself up to be the winning pitcher, but his decision was lost after the Generals allowed seven unearned runs over the span of the 5th through 8th innings. Bell allowed no earned runs, and suffered just two hits. He did not allow a hit until the 5th inning.
Bryce Vincent (St. Ambrose / Algonquin, Ill.) and Matt Santarelli (Western Illinois / Lockport, Ill.) led the charge offensively with two hits apiece. Vincent also added two RBIs.
Brandon Matias (Oakton / Glenview, Ill.), Jimmy Cisneros (Harper / Buffalo Grove, Ill.), Michael Gould (Maryville / Naperville, Ill.) and Andrew DeMatteo all added timely hits in clutch situations. Cisneros's RBI single tied the game in the 7th to send it to extras.
"You can go down the list, I thought we put at-bats together, but we just came up short," manager Joe Silva said.
Game Two
Joey Teschke (MSOE / Elgin, Ill.) was handed a loss in his first start since June, striking out four in four innings of work. Noah Jordan (Elmhurst / Bismarck, Ill.) did not allow an earned run in two innings of relief.
Vincent added another two hits and an RBI in game two.
What's Next
The Generals will have an alternating-site three game series with the Chicago American Giants on Monday through Wednesday this week.
"We have to keep doing what we do offensively," Silva said. "Obviously [the American Giants] are dangerous on the bases so we have to be sharp defensively."
Game one will start at 7:05 p.m. on Monday at Benedictine University in Lisle, Ill.