News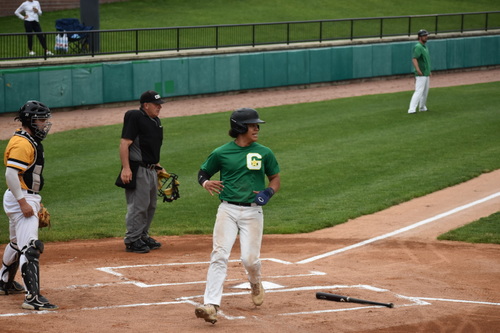 07/26/2021 10:24 PM
-
Joliet, Ill. – July 26, 2021 – For the second matchup in a row, the Generals kept their foot on the gas pedal after scoring first against the American Giants.
The Joliet Generals (17-12) defeated the Chicago American Giants (14-16) 4-2 on Monday night at Benedictine University in Lisle, Ill.
Matt Dinkel (Lake Land / Bolingbrook, Ill.), fresh off being named MCL Pitcher of the Week, impressed once more. Dinkel threw four innings, earning his third win of the season. He struck out seven, and allowed just three hits and one run. Jacob Ferguson (Trinity International / Oswego, Ill.) picked up the hold, and Drake Berman (Benedictine / Wauconda, Ill.) earned his first save of the season.
Bryce Vincent (St. Ambrose / Algonquin, Ill.) added three singles and a run scored. Vincent now holds a .438 batting average and a 1.017 OPS. Jimmy Cisneros (Harper / Buffalo Grove, Ill.) drove in two runs, and also threw a runner out from behind home plate. Michael Gould (Maryville / Naperville, Ill.) tripled and singled in the win.
"The message was to set the tone early, which we did with three runs in the first inning," manager Joe Silva said. "Matt Dinkel, per usual, found a rhythm on the mound. It was great to watch him go out there and compete."
What's Next
Game two of the three-game series will be played Tuesday night at Gouwens Park in South Holland, Ill. First pitch is scheduled for 7:05 p.m.