News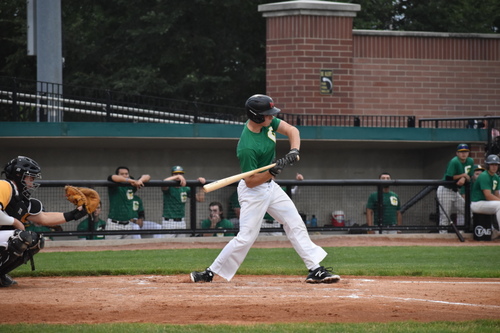 07/27/2021 9:51 PM
-
Joliet, Ill. – July 27, 2021 – After another blowout win on Tuesday night, the Generals have won the midweek series, and full-season series, matchups with the American Giants.
The Joliet Generals (18-12) defeated the Chicago American Giants (14-17) 10-3 at Gouwens Park in South Holland, Ill. on Tuesday.
Christian Jacob (Concordia-Chicago / Scottsdale, Ariz.) earned his first win of the season in just his second start on the mound. Jacob threw five innings (season-high), surrendering just three hits and one earned run. The win lowered his ERA by over a full point in the process. He also struck out four.
Jack Enright (Loras / Chicago, Ill.) and Joe Virruso (South Suburban / Oak Lawn, Ill.) each collected a pair of base hits at the plate. Enright and Nate Gehrke (Lake Land / Joliet, Ill.) also drove in three runs apiece.
Tom Stoodt (Occidental / Chicago, Ill.) drove a long homer to left field in the third-inning, his first of the year.
"These are guys that have been here the entire summer and just grinded," manager Joe Silva said. "I love having [Jacob], we only get a few more days out of him before he goes back to Arizona. Stoodt is a great team guy who does everything right, and Jack Enright had a big day, per usual."
What's Next
The Generals go for the sweep tomorrow against CAG at Benedictine University in Lisle, Ill. First pitch is scheduled for 7:05 p.m.