News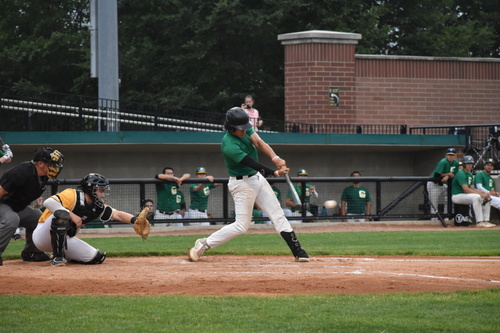 07/30/2021 10:23 PM
-
Joliet, Ill. – July 23, 2021 – Following a walk-off win and riding a win-streak, the Generals had some swagger in their step all night on Friday.
The Joliet Generals (20-12) beat the Southland Vikings (16-19) 9-2 on Friday night at Benedictine University in Lisle, Ill.
Joey Teschke (MSOE / Elgin, Ill.) toed the rubber for his fourth, and so far his best, start of the summer. Teschke controlled the game from the first inning, striking out six in six innings of work, with just one walk. He surrendered three hits, and one unearned run on the day.
The Rockford duo Clay Goodwin (Rockford / St. Francesville, Ill.) and Blake Schallenbarger (Rockford / Woodstock, Ill.) combined for three innings of relief, giving up one run on one hit and striking out three.
"The pitcher sets the tone and Joey Teschke was incredible today," manager Joe Silva said. "The hitters responded well and didn't let up."
Alex Rakas (Oakton / Oswego, Ill.) opened up the lead for Joliet with a two-RBI double in the second inning, and went 2-for-4 on the night. Tom Stoodt (Occidental / Chicago, Ill.) added a solo homer, his second of the season, and his second this week. Stoodt is now tied for the team-lead in home runs.
Bryce Vincent (St. Ambrose / Algonquin, Ill.) and Andrew DeMatteo (Ripon / Orland Park, Ill.) both had a pair of hits on Friday. Vincent now holds a six-game hitting-streak, and a .444 batting average. The current MCL single-season batting average record is held by Zaid Walker (NWI Oilmen / 2015) at .457 (Min 85 PA).
Nate Gehrke (Lake Land / Joliet, Ill.) and Brennan Fisher (Quincy / Westchester, Ill.) both added two RBIs.
"We're pumped up, good morale, the boys are rolling," Silva said. "More importantly we're playing the game the right way, playing hard and limiting mistakes."
What's Next
The Generals head to Playfield Park in Crestwood, Ill. for a matinee matchup against the MCL Minutemen (8-24) Saturday afternoon at 1:05 p.m.