News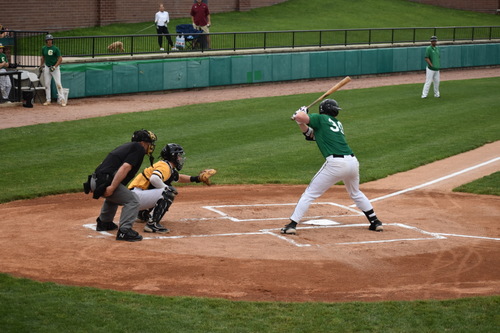 08/01/2021 9:00 PM
-
Joliet, Ill. – August 1, 2021 – In classic form, the Generals' final regular-season matchup with the American Giants was a high-scoring, chaos-filled slugfest.
The Joliet Generals (22-12) beat the Chicago American Giants (15-20) 13-11 at South Suburban College in South Holland, Ill.
Jack Bell (Western Illinois / Minooka, Ill.) received a no-decision after striking out eight batters in four innings of work. Jacob Ferguson (Trinity International / Oswego, Ill.) earned the win in four innings of relief, striking out four.
Tom Stoodt (Occidental / Chicago, Ill.) started the rally early with a two-run homer, his third longball this week. Stoodt finished the night 2-for-5 with five RBIs, a walk, and a run scored. Bryce Vincent (St. Ambrose / Algonquin, Ill.) and Jacob Small (Carleton / Chappaqua, NY.) combined for six hits (three apiece), half of Joliet's 12 on the night.
"We had to really dig deep and find ourselves," manager Joe Silva said. "The boys responded very well to adversity."
Vincent now holds a .449 batting average, and a seven game hitting-streak.
Joe Virruso (South Suburban / Oak Lawn, Ill.) recorded the game-winning hit, a two-RBI double in the eighth to retake the lead on his home turf. Brennan Fisher (Quincy / Westchester, Ill.) added a pair of RBIs as insurance.
"They ought to rename this place 'Joe Virruso Field,'" Silva said. "It was great to see him come up big today."
What's Next
The Generals face off against the first place NWI Oilmen on Monday night at Lee Pfund Field in Carol Stream, Ill. The Generals are 1.5 games back from first place, and first pitch is scheduled for 7:05 p.m.