News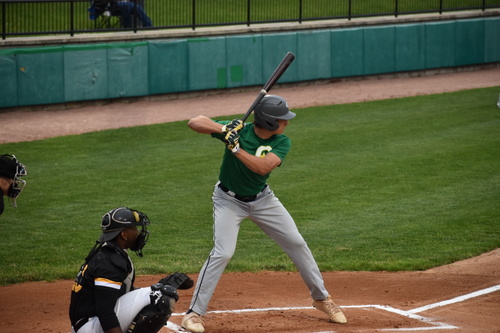 08/03/2021 10:25 PM
-
Joliet, Ill. – August 3, 2021 – What looked to be a pitchers' duel quickly turned into a one-sided affair for the Panthers, as the Generals win streak came to a close on Tuesday.
The Joliet Generals (23-13) came up short in a 7-0 loss to the Crestwood Panthers (20-18) on Tuesday night at Lee Pfund Stadium in Carol Stream, Ill.
"I thought our preparation was good today," manager Joe Silva said. "At the end of the day [the Panthers] are a good team over there, and they are fighting for a playoff seed just like we are."
Cooper Avery (Valparaiso / Naperville, Ill.) was handed his first loss of the season, allowing five earned-runs in four ⅔ innings of work. Avery struck out seven, and walked just one while throwing 62 percent of pitches for strikes.
Vernon McKinley (Rockford / Streator, Ill.) and Clay Goodwin (Rockford / St.Francisville, Ill.) allowed one unearned run combined in three ⅓ innings of relief.
Crestwood scored all seven runs in the fifth inning. Five of the seven were earned runs.
Joliet was held to just two hits offensively. Brennan Fisher (Quincy / Westchester, Ill.) drove a long ground-rule double to right-center field, and Joe Virruso (South Suburban / Oak Lawn, Ill.) added a single up the middle. Andrew Smart (Oakton / Evanston, Ill.) and Jacob Small (Carleton / Chappaqua, NY.) both drew two walks.
"I thought our at-bats were not competitive enough," Silva said. "You got to give credit to their starting pitcher [Michael Laudondo]. He competed well, and they shut us down all nine innings."
What's Next
The Generals and Panthers will return for another matchup at Lee Pfund Stadium on Wednesday night at 7:05 p.m.