News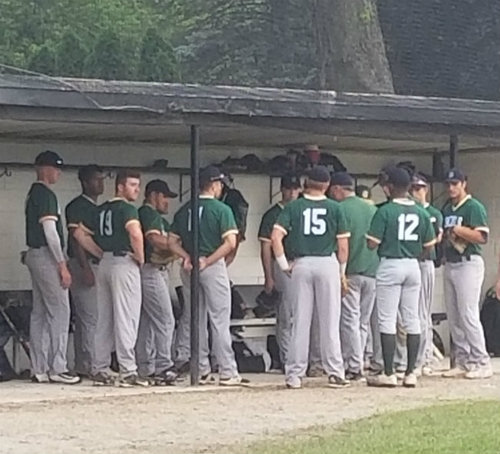 06/19/2018 7:58 PM
-
-By Sam Oppenheim
For the Joliet Generals, seeing the Crestwood Panthers on their schedule was a welcoming sight. The losers of four straight, the Generals crushed the Panthers today by a score of 13-0 in Midlothian.
Entering the contest, Joliet had failed to score more than five runs in their last four games, which were all losses. They were overdue for an offensive explosive and proceeded to let loose on a 1-13-1 Panthers team.
Holding a 1-0 lead into the top of the 4th, Jeremiah Lebron hit a double with the bases loaded, driving in all three runners. He later scored on a Ranko Stevanovic single. Later in the inning, Thomas Larson hit a two-RBI single driving in Stevanovic and Bryce Cross. At the end of the frame, the Generals had put up six runs on the board.
In the 6th, 7th and 8th, Joliet put up one, two and three runs respectively. Those three tallies in the 8th came on a Ben Jung home run. Jung, in his first game for the Generals after being added to roster today, hit a three-run blast to put the exclamation point on the win.
"With runners on first and second I wasn't trying to do much," said Jung. "I was looking for a curveball to hit and luckily it went out."
Jung is one of a couple in-season additions to the Joliet roster. But, the outfielder, who is playing baseball at University of Wisconsin-Oshkosh in the fall, is already familiar with many members on the team, thanks to his time at Benedictine University.
"These guys have always been encouraging and are really relaxed guys to play with," said Jung.
That relaxed mentality helped Joliet break their four-game losing streak, and helped starting pitcher Logan DeWulf pick up a win on the mound. Starting pitching has a been a bit of a struggle thus far for Joliet, but DeWulf threw six solid innings, surrendering just three hits and allowing zero runs. DeWulf's effort gave him his first win of the season.
"The focus was defense, starting pitching and timely hitting," said Generals manager Joe Hernandez.
All around, today's victory signified what Joliet can do when everyone contributes.
"We're going to come out against the Oilmen tomorrow with that same attitude," said Hernandez.
Northwest Indiana, winners of five straight, travel to Wayne L. King Jr. Field tomorrow night for a matchup against the Generals. First pitch is set for 5pm and the game will be broadcasted on the Oilmen Broadcasting Network.