News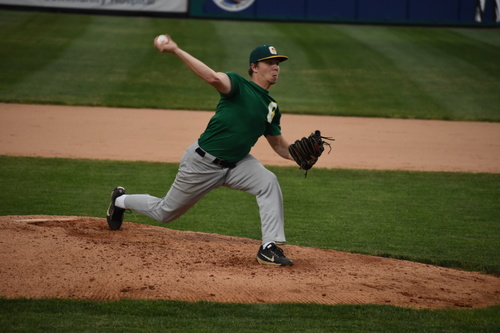 08/10/2021 9:36 PM
-
Joliet, Ill. – August 10, 2021 – The Panthers gave Joliet a hard time in Carol Stream last week, and they now hold the advantage in round one of the playoffs.
The Joliet Generals (0-1) dropped the first-round opener to the Crestwood Panthers (1-0) 6-3 at Oil City Stadium in Whiting, Indiana.
"All around, we didn't execute like we are capable of today," manager Joe Silva said. "It's a tough loss, but our main focus is coming ready and locked in for all nine innings tomorrow."
Matt Dinkel (Benedictine Mesa / Bolingbrook, Ill.) received the loss in three innings of work on the mound. Dinkel struck out four and allowed just one earned-run on three hits. Joey Teschke (MSOE / Elgin, Ill.) threw three innings of no-hit relief, allowing no runs on three strikeouts. Kai Formella (Dupage / Elmhurst, Ill.) and Jack Bell (Western Illinois / Minooka, Ill.) each added an inning of scoreless relief.
Brennan Fisher (Quincy / Westchester, Ill.) and Michael Gould (Maryville / Naperville, Ill.) both singled twice and scored once. Bryce Vincent (St. Ambrose / Algonquin, Ill.) and Brandon Matias (Oakton / Glenview, Ill.) each recorded an RBI single.
What's Next
The Generals face elimination tomorrow in Game Two against Crestwood at Oil City Stadium. Tickets will be available at the gate, and the game will be broadcast on Facebook Live.