News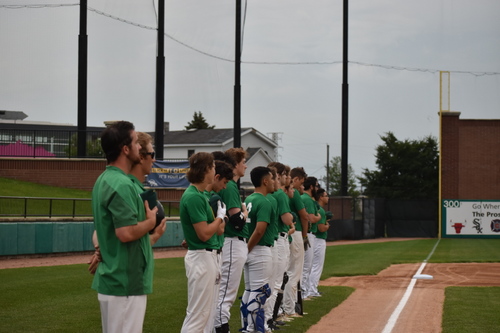 08/13/2021 8:35 AM
-
Joliet, Ill. – August 11, 2021 – For the first time in team history, the Generals are headed to the MCL Championship.
The Joliet Generals (2-1) beat the Crestwood Panthers (1-2) 11-5 on Thursday night at Oil City Stadium in Whiting, Ind. to advance to the final round of the playoffs.
After throwing three innings of near-perfect relief in Game One, Joey Teschke (MSOE / Elgin, Ill.) earned the win in Game Three. Teschke threw five complete innings, allowing three earned runs and striking out two. Jack Bell (Western Illinois / Minooka, Ill.) provided another solid extended-relief appearance, adding another three innings. Bell suffered just one hit and one run. Kai Formella (Dupage / Elmhurst, Ill.) shut the door in the ninth with an inning of scoreless relief.
The Generals exploded for 13 hits offensively, including five multi-hit performances. Michael Gould (Maryville / Naperville, Ill.) homered on the first pitch, leading-off the bottom of the first inning, and set the tone for the rest of the night. Gould went 3-for-4 with two doubles on top of his second long-ball of the year. Brandon Matias (Oakton / Glenview) also homered for the second time this season, going 3-for-5 with a double, four RBIs, and three runs scored.
Bryce Vincent (St. Ambrose / Algonquin, Ill.) homered for the first time since June 7th, going 2-for-4 with three RBIs. Matt Santarelli (Western Illinois / Lockport, Ill.) and Brennan Fisher (Quincy / Westchester, Ill.) both added two-hit performances as well.
"Morale has never been higher for the Joliet Generals," manager Joe Silva said. "The boys are fired up, and excited to compete for an MCL Championship, as they deserve to do."
What's Next
The Generals will face the one-seed Northwest Indiana Oilmen in a best-of-three championship series starting on Friday night at Oil City Stadium in Whiting, Ind. First pitch is scheduled for 7:10 p.m.
Friday will be a $2 Miller Lite Pint Night with pints available for the discounted price of $2 at the stadium concession stand. Tickets will be available at the stadium box office prior to the game. For those who cannot attend, Brandon Vickrey and Leo Staudacher will have the call on the Oilmen Broadcasting Network, available via JED-TV and AM 1230 WJOB.