News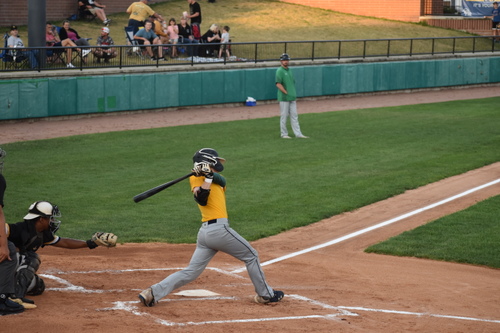 08/15/2021 9:09 AM
-
Joliet, Ill. – August 15, 2021 – Even when the Generals were two outs away from elimination, there was no sense of defeat in the Joliet dugout.
The Joliet Generals (1-1) forced extras and won in walk-off fashion in a 4-3 over the Northwest Indiana Oilmen (1-1) Saturday night at Oil City Stadium in Whiting, Ind.
Brandon Matias (Oakton / Glenview, Ill.) provided a first-inning burst, launching his second home run of the playoffs, a two-run shot. Joliet allowed three runs all night, and Matias's homer was the Generals' entire offensive output for the first eight innings.
Andrew Hancock (St. Francis / New Lenox, Ill.) worked a no-decision on the mound, going five innings in his start. Hancock struck out six and surrendered five hits, allowing three runs. Nick Vollmert (St. Ambrose / Crystal Lake, Ill.) provided another solid extended-relief performance, adding five innings of work as well. Vollmert earned the win, allowing no runs on two hits. He also struck out two on the night.
The fireworks started in the ninth inning, with the Generals batting. With one out, Joe Virruso (South Suburban / Oak Lawn, Ill.) came through with another clutch hit, tying the game at 3-3 with an RBI single to force extra innings. In the tenth, Matias drilled a double to left field to line him up in scoring position. With two outs, Jacob Small (Carleton / Chappaqua, N.Y.) singled to right, and Matias scored on an impressive effort, dodging the tag at the plate to win the game.
"Tonight speaks volumes about the summer ball culture, and the way our guys have embraced it all summer long," manager Joe Silva said. "Because of that, there's no better way to end it than Game Three [Sunday] night at Oil City Stadium. I'm excited that I get to spend one more day with our guys."
What's Next
The season comes down to a winner-take-all matchup tonight against the Oilmen at Oil City Stadium. Tickets will be available at the stadium box office. For those who cannot attend, Brandon Vickrey and Jon Zaghloul will have the call on the Oilmen Broadcasting Network, available on AM 1230 WJOB and JED-TV.