News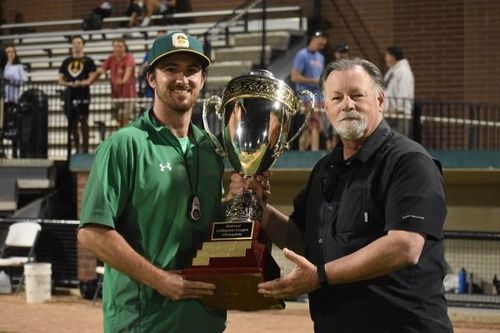 05/20/2022 8:14 PM
-
May 20, 2022 — The Joliet Generals have finalized their 2022 Schedule for the upcoming season in The Northern League. This offseason, the league transitioned its branding from the Midwest Collegiate Baseball League to The Northern League. The Generals home games will be played at Lee Pfund Stadium in Carol Stream, Ill.
The season kicks off on May 23 as the Generals play host to the Northwest Indiana Oilmen. On May 24, the Generals host the Southland Vikings for a doubleheader starting at 4 p.m. To wrap up the week, they head to Illinois Tech to take on the Chicago American Giants.
The schedule can be found at https://www.jolietgenerals.com/schedule/
The Generals are looking to continue the success they had from the 2021 season as they won the Midwest Collegiate League last year. They also had the Player of the Year in Bryce Vincent and the Manager of the Year in Joe Silva. They were the first Generals to receive those awards. As for the Generals roster, they will be announcing the batters on May 22 and the pitchers on May 23.
For more updates, like and follow the Joliet Generals on Twitter and Facebook.