News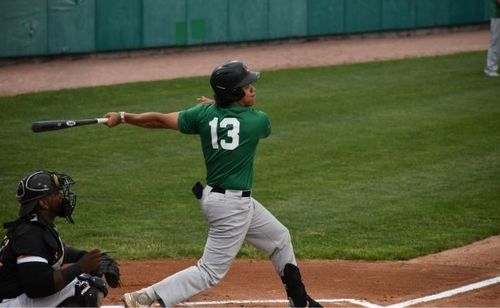 05/24/2022 12:19 AM
-
Carol Stream, Ill. – May 23, 2022 – The Generals dropped the home opener to the Oilmen by a score 9-3.
The Oilmen got out in front quickly near the start of the game. However the Generals were able to put together some hits in the middle innings to close the gap. That included a 2 run 5th inning that was started by a Tom Stoodt (Occidental / Chicago, Ill.) triple.
"We had some good at bats, just at times we weren't able to piece them together as consistently," Manager Joe Silva said.
Getting the nod on the hill to start for the Generals was Cooper Avery (Valparaiso / Naperville, Ill.). He pitched three innings and only surrendered one run. Avery had a great mix of his fastball and breaking ball.
"Cooper looked sharp," Silva said. That's a guy we knew we were going to get a good outing from."
Although the Generals dropped the home opener, they have many more games to play this season.
"There is a lot to build off and learning to play consistent baseball for nine innings we will be able to figure it out," Silva said.
The Generals look to bounce back as they take on the Southland Vikings on Tuesday at Lee Pfund Field. First pitch is scheduled for 7 pm and the broadcast will be available on Facebook live.