News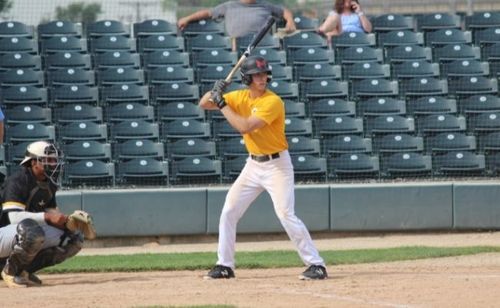 05/24/2022 11:25 PM
-
Carol Stream, Ill. – May 24, 2022 – The Generals were able to hold off a late comeback attempt to take down the Southland Vikings 6-3.
The Generals got off to a strong start on the mound due to starter Joey Turek. He pitched four innings and allowed just four hits giving up no runs.
"Joey Turek had complete command of the strike zone," Manager Joe Silva said. He kept hitters off balance and did a really good job."
Last game against the Oilmen they didn't have a ton of great at bats. Tonight they had plenty of good at bats and traffic around the bases all night. They were also about to draw eight walks.
"Better understanding, little batting practice, hacks before the game," Silva said. "We were able to piece together a good all around performance."
Another important part of the win tonight was the team's willingness to be aggressive on the bases. Michael Gould had back to back stolen bases in the 4th inning.
"We want to be selective aggressive, knowing certain counts, certain pitchers and having instincts for the game of baseball and the basepaths," Silva said.
The Generals look to build off this win as they take on the Chicago American Giants on Wednesday at Illinois Institute of Technology. First pitch is scheduled for 5 p.m and the broadcast will be available on Facebook Live.