News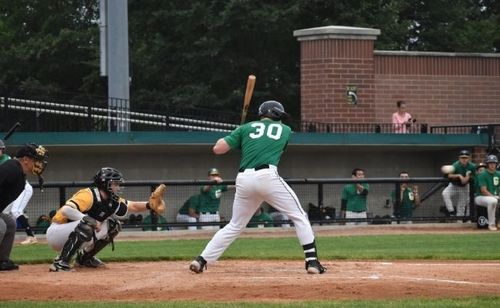 05/30/2022 9:44 PM
-
Hammond, In – May 30, 2022 – The Generals pounced on the Vikings early and were able to pull away in seven innings by a score of 14-2.
The Generals once again got off to a strong start against the Vikings but this time due to the bats heating up. They put up a total of eight runs in the first four innings and were also given a quality start by Will Frisch. Frisch threw three innings and allowed six hits and only one earned run.
"I just wanted to throw strikes and let the defense work," Frisch said. "The offense was definitely there so I wasn't too concerned about getting hit around and I just focused on throwing a lot of strikes."
The Generals through the first 2 games had only put up a total of nine runs. Today it was different as they racked up 19 hits in just 7 innings.
"It comes down to guys being comfortable in the box and the timing behind everything," Manager Joe Silva said. "A lot of our guys were on time, they were seeing the ball well."
It was a big day for a lot of Generals batters but Michael Gould, Bryce Vincent, Tom Stoodt and Dino Biggers each had 3 hits including 8 extra base hits for Joliet in total.
"They were getting hard outs, hitting gaps, it's all about the process," Silva said. "You get that timing down, you make hard contact and hard contact leads to us getting on base."
The Generals look to carry the momentum as they take on the Chicago American Giants on Tuesday at Lee Pfund Stadium. First pitch is scheduled for 7 p.m. and the broadcast will be available on Facebook Live.