News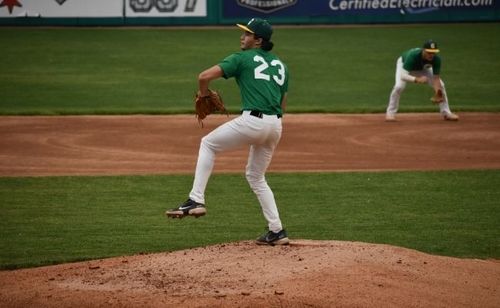 05/31/2022 9:56 PM
-
Carol Stream, Ill – May 31, 2022 – The Generals continued their offensive explosion as they downed the Giants in seven innings by a score of 17-5. The Generals improve to 3-1 on the season and currently have a three game winning streak.
The Generals for the second straight day were able to end the game after just 7 innings. However this time they were able to put up runs in the first five innings. The Generals also added a couple new players today including Aaron Vertuno. Vertuno had a huge day at the plate including two doubles, a walk and the first home run for the Generals this season.
"Incredible. He is another Oakton Owl and we are still waiting on a few more of those guys," Manager Joe Silva said. "He is a really good ballplayer and it was a nice first impression he left with us."
Although the bats gave the Generals the early lead, starting pitcher Cooper Avery held down the fort on the mound. Avery threw a season high four innings and only gave up two runs.
"It was a great performance by Cooper again," Silva said. "I have run out of words to describe him because he just goes out there and competes and that's all you can ask for."
Joliet got out of the gates strong with a five run first inning that included a bases-clearing three RBI double by Dino Biggers. Brennan Fisher also had a three RBI double in the 4th. The pitching staff certainly felt the run support all night long from the offense.
"It was fun. I could go out there and I know with the lead, I have the ability to throw any pitch that I want at any point," Avery said. "Not really have to worry about getting certain guys out. I just went out there and had fun and that's what I like about playing baseball."
The Generals look to push their winning streak to four games as they take on the Lake County Corn Dogs in a doubleheader on Wednesday at Lee Pfund Stadium. First pitch is scheduled for 4 p.m. and the broadcast will be available on Facebook Live.