News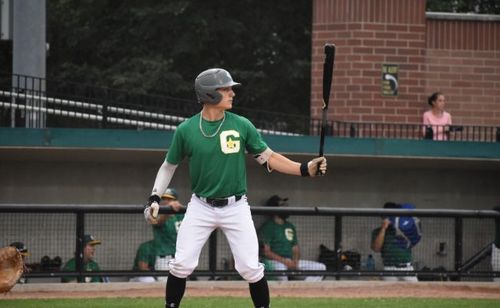 06/01/2022 10:26 PM
-
Carol Stream, Ill. – June 1, 2022 – The Generals dropped both games of the doubleheader today against the Corn Dogs.
They dropped the first game 4-0 and the second game 11-6. Both those games were seven innings.
With both teams' offenses coming into the doubleheader hot, most would have expected a high scoring game. However it was a pitchers duel from the start of game one and once again, for the Generals, Joey Turek came out with a solid all around performance. He dealt five innings and only allowed three runs while striking out six.
"I was starting them off with a first pitch breaking ball for a strike," Turek said. "Was able to throw it where I wanted it for strikes and when you are ahead in the count 0-1, 0-2 it's a lot easier to come back and either strike them out or let them put it in play and let your defense work."
Although the Generals only had two hits in the first game due to the excellent pitching of the Corn Dogs, Joliet was able to bounce back with a six run inning in game two. They were also able to find some gaps in the defense including a big three RBI double by Jake Mucha in the fourth inning.
"I was proud of the way that they fought in the fourth inning," Manager Joe Silva said. "Baseball is a game of momentum sometimes and we got the lead off guy on and were able to capitalize."
Even with the offense not being as hot as recent days, the defensive side of the ball still played a big part in the doubleheader today. Both catchers DeShawnte Carraway and Jimmy Cisneros were able to make big plays to get them out of trouble.
"We mixed it up by having guys at different positions today and just trying to keep everyone fresh," Silva said. "Our guys have good baseball instincts and defensively I thought we did a good job today."
The Generals look to get some revenge as they take on the Lake County Corn Dogs on Friday at Legacy Field. First pitch is scheduled for 7 p.m. and the broadcast will be available on Facebook Live.