News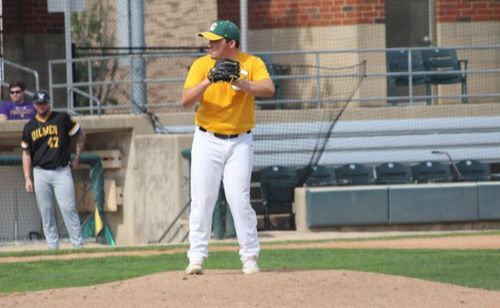 06/04/2022 12:02 AM
-
Crown Point, In. – June 3, 2022 – The Generals could not hold onto an early lead as they fell to the Corn Dogs.
They were defeated by a final score of 8-5.
The Generals got off to a hot start on offense scoring five in the second inning. That lead was kept safe with starter Jack Bell on the mound. Bell threw four innings of two-hit baseball. He also struck out the side twice. For Bell, he has now struck out the side three times out of his six innings.
"I think the relationship I got with DeShawnte [Carraway] is great, we worked every pitch in there, offspeed and fastball and when you get everything working it's easy to be successful,'' Bell said. "Also when you got the defense behind you it makes you feel better in the back of your mind."
Along with that Bell usually comes out of the bullpen at Western Illinois. This was just his second appearance of the summer season and with it being early in the season they decided to not push it past four innings.
"It was my decision to take myself out," Bell said. "I started getting a little tired towards the end there and I talked with Silva and O'Malley and we thought it was best to limit myself now because it is a long summer. We want to be able to win that championship again this year and go for a two-peat."
In the big second inning for the Generals, they were able to hit some hard balls that were falling in unlike the doubleheader Wednesday against the Corn Dogs. Aaron Vertuno had a big two-RBI double and also Christian Jacob had a huge triple in the game.
"Stay the course," Manager Joe Silva said. "Play it for the long run and rest up this weekend, come ready to go for the full slate of games next week."
The Generals look to get back in the win column as they take on the Southland Vikings at Dowling Park on Monday. First pitch is scheduled for 5 p.m. and the broadcast will be available on Facebook Live.