News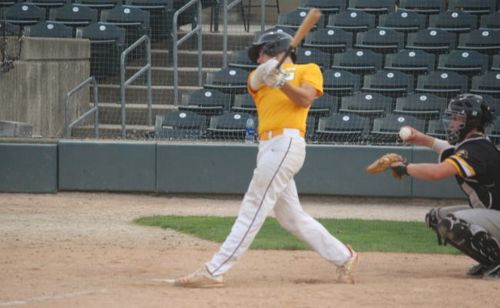 06/09/2022 9:43 PM
-
Chicago Heights, Ill. – June 9, 2022 – The Generals came back from an early lead but were unable to hold the Panthers off as they walked it off in the last inning.
Joliet fell to Crestwood by a score of 9-8. The game was seven innings.
After falling down early by seven, the Generals were able to chip away at the deficit and brought it within one run in the seventh inning. With two outs and a runner on base, DeShawnte Carraway launched a go-ahead two run home run over the left-field wall.
"Just keep fighting and stay simple,'' Carraway said. "Try to chip away and score as many runs as we can. Just keep playing the game hard."
After the Panthers scored seven runs early in the game, the Generals turned to Logan Schwarting who threw four magnificent innings. He gave up just three hits and allowed no runs across those innings. However, Joliet was not able to hold on in the bottom of the seventh.
"Lack of energy. Lack of focus," Manager Joe Silva said. "It was some pretty bad baseball today but we gotta find a way to flush it and play better tomorrow."
After coming back from that seven-run deficit and Carraway capping it off with a home run, he had a bat flip that was an exclamation mark on the Generals comeback.
"I watch Ronald Acuna a lot, he's one of the most electric players in the MLB [when asked where he got that bat flip from]," Carraway said. "My approach was to stay short and simple and wait for my pitch."
The Generals have a chance to bounce back Friday as they take on the Northwest Indiana Oilmen at Oil City Stadium. First pitch is scheduled for 7:10 p.m. and the broadcast will be available on Facebook Live.