News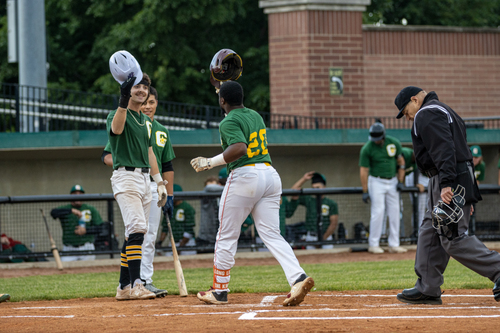 06/11/2022 12:36 AM
-
Whiting, In. – June 10, 2022 – The Generals bounced back in a big way tonight as they came back down against the Oilmen.
They were able to hold on to the win by a score of 10-9.
It was an early lead for the Generals thanks to DeShawnte Carraway who hit a three-run home run to cap off a four-run inning in the first. However, needing a big inning down eight to four, Joliet was able to rally for a five-run seventh inning.
"Just a complete team effort, a very gritty win," Manager Joe Silva said.
A big key for the Generals today was the pitching out of the bullpen. That included Evan Ryan, Will Jaynes and Kai Formella who combined for four innings and allowed just one run.
"I saw great things out of them," Silva said. "Evan came to us last week and threw nothing but strikes. Will Jaynes made tremendous strides this week. Kai Formella just doing what he does and was very energetic at the end."
Some of Joliet's recent struggles have been because of the consistency of runs throughout the game, but tonight it was different. Along with that while up 9-8, the Generals were able to add an insurance run which was needed for the win.
"I think it was our guys understanding situational hitting cause even in the innings we weren't scoring runs, we were still getting guys on base," Silva said.
The Generals look to build off this win as they take on the Oilmen on Monday at Lee Pfund Stadium. First pitch is scheduled for 7 p.m. and the broadcast will be available on Facebook Live.