News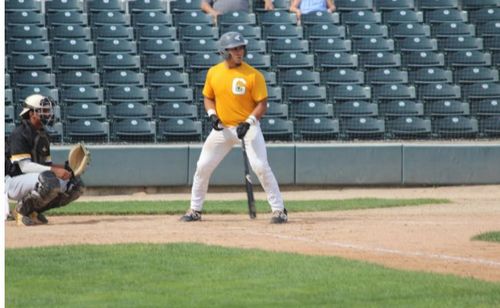 06/14/2022 12:47 AM
-
Carol Stream, Ill. – June 13, 2022 – The Generals were able to get a quality start but were not able to push enough runs across the plate.
They were defeated by the Oilmen by a score of 7-3.
Although the Generals offense didn't explode early, they were able to stay in the game due to the great pitching of Logan Schwarting. After a tough first inning, he was able to cruise four innings allowing three hits and just one run. However, in the fifth inning, the Oilmen bats got hot and the Generals made a few errors as it exploded into a four-run inning.
"We gave them extra outs," Manager Joe Silva said. "We also gave them a few free passes with walks and stolen bases."
Even with Joliet getting down early, the bullpen gave them a chance to get the bats going. The season didn't start off super strong for the bullpen, but they have turned things around the past few games. That includes today where Christian Jacob threw four innings today and only gave up two runs while striking out six.
"We are getting into a grove, seeing some great things from guys," Silva said. "CJ [Christian Jacob] was up for the task today and was very proud of the way he went out there and attacked their hitters."
Even with both teams having eight hits, the difference for the Generals today was the errors in the field.
"I think it's that added fuel to the fire, being back at Oil City is always fun," Silva said. "It's another full nine innings of pretty exciting baseball between two great ball clubs."
The Generals have a chance to avenge this loss as they take on the Oilmen on Tuesday at Oil City Stadium. First pitch is scheduled for 7:10 p.m. and the broadcast will be available on Facebook Live.