News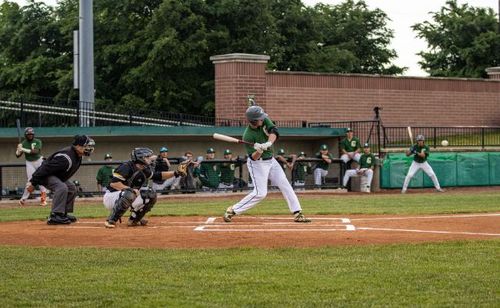 06/15/2022 10:30 PM
-
Hammond, In. – June 15, 2022 – The Generals couldn't get the bats going as they dropped to 6-8 on the year.
They were defeated by the Vikings 10-2.
Although the offense wasn't super explosive today, they still were able to get plenty of baserunners early. A lot of that had to do with the man in the leadoff spot, Diego Munoz. Munoz had a walk and two hits including a solo home run.
"He is very versatile, he's got a good understanding of the game, '' Manager Joe Silva said. "He goes out there and competes."
Even with the Vikings getting out to an early lead, the bullpen once again held it down. Max Peters pitched two huge innings allowing no runs or hits.
"I like how he attacked their guys," Silva said. "He was able to elevate the fastball and change zones against their hitters."
However, a good thing for Joliet is that they have another game tomorrow to try to finish off the week strong.
"Today was tough but we will bounce back," Silva said.
The Generals look to move to 2-2 on the week as they take on the Crestwood Panthers at Marian Catholic High School. First pitch is scheduled for 5 p.m. and the broadcast will be available on Facebook Live.