News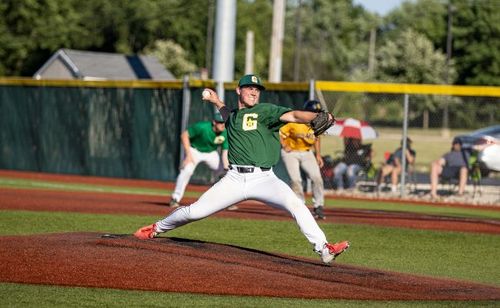 06/22/2022 11:23 PM
-
Carol Stream, Ill. – June 22, 2022 – The Generals had a couple of hard-fought games, but fell in both games of the doubleheader against the Oilmen.
They lost the first game 13-2 in five innings and the second game 8-5 in seven innings.
Although the first game wasn't how the Generals envisioned it, they bounced back early in the second game. It was led by Christian Jacob and Jake Mucha. Mucha went 3-3 with a walk in the second game and Jacob went 2-3 including a triple and had 4 RBIs.
"My last game I didn't have a great day at the plate," Jacob said. "Today I tried to slow my mind down and look the ball all the way in and put the ball in play hard."
Along with a terrific day in the batter's box, Jacob also made a couple of sweet plays in the field. Among those was an all-glove flip to first to get the out.
"It's just instinct and I've practiced it a ton of times and sometimes you don't have time to transfer it to your hand," Jacob said. "You got to make a play in the moment."
Even though the doubleheader wasn't ideal for the Generals, they still have three more games left to play this week. Jacob is also a two-way player and he talks about the change that everyone is going through.
"I think it's having confidence and the guys on this team have been working really hard to develop themselves and especially pitching with runners on base is huge."
The Generals have a chance to bounce back against the Vikings on Thursday at Dowling Park. First pitch is scheduled for 5 p.m. and the broadcast will be available on Facebook Live.