News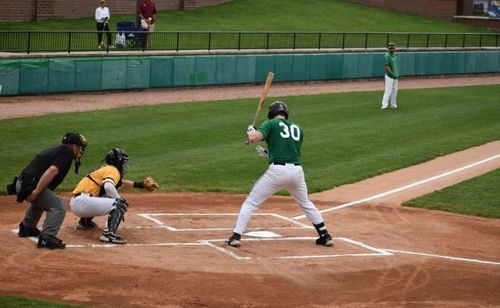 06/23/2022 9:48 PM
-
Hammond In. – June 23, 2022 – After a couple of huge innings, the Generals were able to defeat the Vikings.
They won by a score of 8-5 in a seven-inning game.
In the fourth inning, Joliet was able to put the first runs on the board of the game, scoring five. After that big inning, they tacked on three more in the fifth. The offense was led by Jack Dupuis who went 4-4, Brady Small who had a huge 2 RBI double, and Jake Mucha had his second straight multiple-hit game.
"I am seeing the ball better and trying to attack earlier in the count," Mucha said. "Also trying to just attack the fastball."
Although the offense was hot, the pitching staff held down the Vikings. Joliet started Logan Schwarting who went five innings and allowed two earned runs and just three hits.
"I think we had a ton of energy and intensity and that's what I asked for pregame," Manager Joe Silva said. "Logan Schwarting did a great job setting the tone on the mound for us."
Even with the Generals' win today, they still remain two games under .500. They look for back-to-back wins for the first time since late May.
"I think it takes a full team effort," Silva said. "We just want to be ready to go by pitch one and set the tone early."
The Generals look to continue the momentum on Friday as they take on the Chicago American Giants at the KROC Center. First pitch is scheduled for 7 p.m. and the broadcast will be available on Facebook Live.