News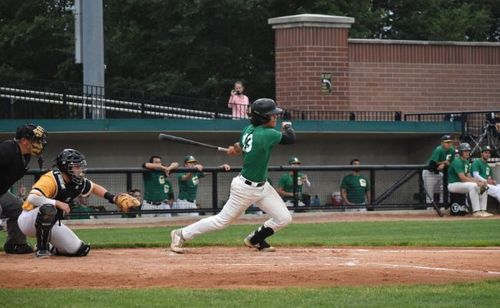 06/24/2022 11:28 PM
-
Chicago, Ill. – June 24, 2022 – The Generals were able to hold off a late rally by the Giants to win back-to-back games for the first time since late May.
They took the game by a score of 12-10.
It was a tale of two games as through the first four innings it was 12-8 Generals, however with the last five innings only two more runs were scored. The early offense from Joliet came from walks, hits, and being aggressive on the basepaths. Jake Mucha continued his tear with a 2-3 night with three RBIs.
"I thought that initially after the first few innings first one to 20 wins, but both teams locked in and there was a lot of great baseball all around," Manager Joe Silva said. "It was a well played game by both teams."
A big story of this game was the bullpens. For the Generals Kai Formella, Aaron Vertuno and Matt Dinkel combined to pitch four and a third allowing just two runs. Aaron Vertuno threw in two of those innings after he started at first base. After he went in to pitch his brother, Alex Vertuno went to first base and started a key double play to help his brother get out of the seventh inning.
"It was really exciting to see him [Alex] out there at first base, especially after I was there," Vertuno said. "It made me happy and when he turned that double play he helped me out a lot."
"They are great kids [Vertuno's] and they bring an energy about them to the ballpark every single day," Silva said. "They have such a joy for playing the game of baseball and it's contagious."
The Generals now move to 3-3 on the week and have a chance to win the week tomorrow.
"Good rest tonight, good focus tomorrow when we get to the ballpark," Silva said. "Just being energetic and loose and having fun with the game."
The Generals look to cap off the week on a positive note as they take on the Northwest Indiana Oilmen on Saturday at Oil City Stadium. First pitch is scheduled for 6:10 p.m. and the broadcast will be available on Facebook Live.