News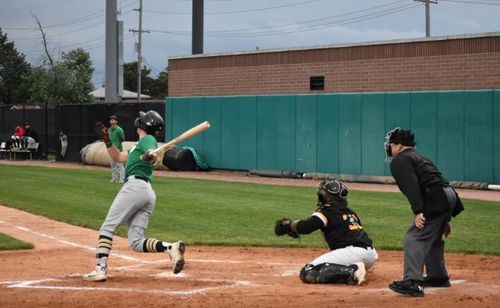 06/29/2022 11:26 PM
-
Whiting In. – June 29, 2022 – Joliet got down early and were not able to climb out of the hole as they fell to Northwest Indiana.
They lost by a score of 6-3.
Through the first five innings, the Generals were not able to put any runs on the board however in the next few innings they were able to score and got traffic on the bases. Unfortunately, a couple of those innings ended on line-drive double plays.
"The guys hit the ball hard in the latter half of the game," Manager Joe Silva said. "I appreciated their fight and their willingness to not quit in an at-bat or situation."
Even though the Generals got down 6-0, the bullpen was able to hold down the Oilmen the rest of the game. Will Jaynes and Aiden Green combined to pitch four innings allowing just one hit.
"It's been a process but those guys really stepped up for us today," Silva said. "We have seen signs of improvement from day one from both Aiden and Will."
Early on the Generals were aggressive against the Oilmen to try to get on base and catch Northwest Indiana off guard.
"Our guys wanted to attack fastballs and try to get a good pitch to hit," Silva said. "The execution and the results weren't there."
The Generals look to finish off the week strong as they take on the Crestwood Panthers at Marian Catholic High School. First pitch is scheduled for 5 p.m. and the broadcast will be available on Facebook Live.