News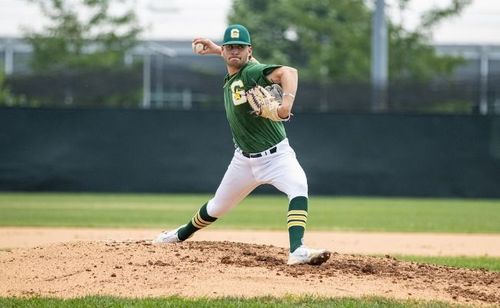 07/06/2022 7:43 PM
-
Whiting, In. – July 6, 2022 – Joliet got going early and were able to preserve the lead to take down the Oilmen.
They won by a final of 9-6.
The Generals were able to start off hot, scoring six runs in the first four innings. For Joliet, it was a lot of great at-bats that included drawing walks, and hitting the ball hard, especially with runners on. Michael Gould had a big day at the plate including four RBIs that consisted of a double and two sacrifices. CJ Terronez also continued his hot streak getting a base hit and drawing two walks.
"We were being aggressive and we were getting runs in when they were in scoring position," Terronez said.
With it being Kids Day at Oil City Stadium today, both teams had a chance to meet and talk to kids during the game.
"It was great having the kids for today's game. They brought an energy to our dugout and the stadium," Manager Joe Silva said. "It was really great to see our guys have a great summer league experience signing autographs, throwing baseballs in the stands, and just interacting with them."
After giving up a two-run first inning Generals starter Sava Dupor kept the Oilmen scoreless in the next four innings. Dupor went on to pitch a season-high six innings allowing just four earned runs and allowed only one walk. He also moved his record to 2-0 on the year.
"He did a really good job of settling in and working downhill," Silva said. "He was able to pitch to contact low in the zone."
Northwest Indiana was then able to pull within three runs but the door was closed by Will Jaynes who threw two terrific innings facing the minimum number of batters. For Jaynes, this was his 6th appearance against the Oilmen.
"He brings a great energy and a great vibe about him to the ballpark whenever he shows up," Silva said. "He is just a great character kid that we love to have around."
The Generals look to push the win streak to four as they take on the Southland Vikings at Dowling Park. First pitch is scheduled for 5 p.m. and the broadcast will be available on Facebook Live.