News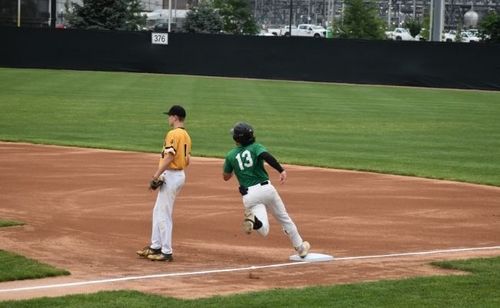 07/07/2022 10:31 PM
-
Hammond, In – July 7, 2022 – Joliet had their three-game winning streak come to an end today at the hands of the Southland Vikings.
They dropped the game by a score of 8-5.
Joliet started off hot on offense scoring the first three runs of the game, however, the Vikings put up eight unanswered runs to beat the Generals. After hitting the ball hard early on, the offense started to fade getting just one hit in the last five innings.
"Our guys had a fantastic approach early on but we weren't consistent enough to win a ballgame," Manager Joe Silvasaid. "It's not the end of the world and we will be alright."
On the other side of the ball, Joliet was able to survive a lot of traffic on the bases early. However, Southland was able to put up a four-run sixth inning due to some great hitting along with walks and an error.
"There were a couple plays there that we make most of the time and we will work to fix them by continuing to play baseball," Silva said. I am not going to look too far into it and just ready to move on and play again tomorrow."
A big part of the offense early was the bats of Jalen Avery and Michael Gould. Avery hit a big RBI double to deep center field along with another base hit. Gould continued his hot streak with two hits and knocked in another three runs after four RBIs last night against the Oilmen.
"He brings every tool in the box," Silva said. "He's got good instincts and he plays with an edge. As a coach that's all you can really ask for."
The Generals have a chance to get back on track as they take on the Chicago American Giants at the KROC Center. First pitch is scheduled for 7:10 p.m. and the broadcast will be available on Facebook Live.