News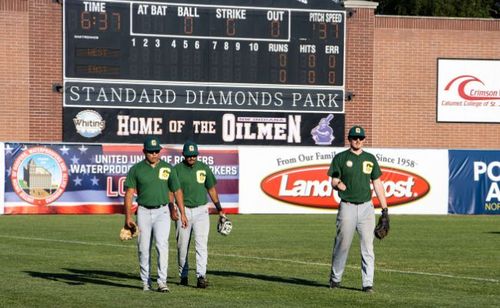 07/13/2022 11:24 PM
-
Carol Stream, Ill. – July 13, 2022 – Joliet was able to make a comeback late in the second game of the doubleheader but it wasn't enough as they were swept by Southland.
They lost the first game 14-5 and the second game 4-2. Both games were seven innings.
The Generals were in a battle in the second game before the Vikings were able to put a run up on the board. However, Joliet was able to answer with the go-ahead RBI single by Grant Cwick. In the next inning, Southland was able to grab the lead and hold off the Generals' offense in the bottom of the seventh.
[Referring to the second game] "We played a little bit of a cleaner game," Manager Joe Silva said. "It just wasn't good enough to beat them. Credit to Southland, they are a good team."
Another positive for Joliet was Aaron Wojciechowski who went four innings allowing just three hits and one run. He also only walked two and had a season-high six strikeouts.
"He set the tone early," Silva said. "He's got a good swagger about him when he is out there and I think our guys feed off his presence."
The good news is the Generals have two more games to play this week to turn it around.
"It was a tough day," Silva said. "We gotta have a short memory as we have Crestwood tomorrow. Got to come ready to go and fight because they are a good team as well."
The Generals look to bounce back as they take on the Crestwood Panthers on Thursday at Marian Catholic High School. First pitch is scheduled for 5 p.m. and the broadcast will be available on Facebook Live.