News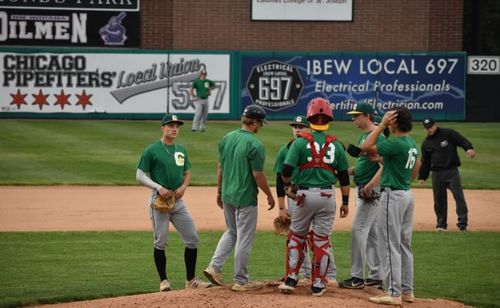 07/14/2022 10:55 PM
-
Chicago Heights, Ill. – July 14, 2022 – In an important game in the second half of the season the Generals were not able to hold the slim lead as they fell to the Panthers.
They lost by a final of 5-3 in seven innings.
After being down 2-1 and in need of a big inning, Joliet was able to scratch across two runs in the fifth inning. However, they were not able to extend the lead further and Crestwood scored three in the sixth to take the lead and the win.
"We just weren't able to get that timely hit," Manager Adam O'Malley said. "We just didn't swing it great today."
Even though the Generals were unable to hang on, it was another great start for Logan Schwarting. Schwarting went four innings allowing just two hits and one earned run.
"He gets ahead of guys and is able to keep hitters off balance," O'Malley said. "He does a great job and competes every time he is out there."
The Generals look to move on from this loss and focus on the game Saturday against the Chicago American Giants at the Kroc Center. First pitch is scheduled for noon and the broadcast will be available on Facebook Live.