News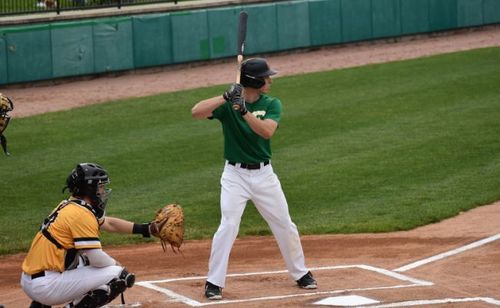 07/16/2022 8:02 PM
-
Chicago Ill. – July 16, 2022 – In the earliest game of the year for Joliet, the Generals were certainly ready as they took down the Giants.
They won by a score of 12-7.
Joliet was down early after a five-run third inning by the Giants, but just like last time the Generals played the Giants they were able to storm back. The comeback was led by Michael Gould who had a big day with three hits including a two-RBI game-tying double in the fourth inning.
[Referring to the difference between the first and second half of the season] "I think it's finding a rhythm and in the beginning of the year it can be tough coming off a collegiate season," Gould said. "Once we get here in mid to late July, things start to click more and you start to find your swing more."
Along with the great offensive performance today, the bullpen pitched well behind starting pitcher Cooper Avery. Dino Biggers pitched two scoreless innings to get the Generals' bullpen off to a strong start. He was followed by Ashton Schwab who had his first appearance for Joliet this year. Schwab pitched one scoreless inning with two strikeouts. The last pitcher for Joliet was Jack Bell who pitched for the first time in a month and was able to strike out two batters.
"Two guys [Schwab and Bell] that can come in and throw a couple of different pitches for strikes," Manager Adam O'Malley said. "They have a lot of fun and bring a lot of energy along with bringing a different look from the left side. It is something we are going to need down the stretch."
Although it hasn't been the ideal season for the Generals they still sit in position for the 4th and last seed in the 2022 playoffs.
"I think everyone needs to come in and do their job," Gould said. "Our pitchers did a good job battling today and our hitters did a good job not being too big. I think we will be fine come playoff time and can make a good run during the playoffs."
The Generals look to build off this win as they take on the Lake County Corn Dogs on Tuesday. First pitch is scheduled for 7 p.m. and the broadcast will be available on Facebook Live.